Inventory
Inventory remains at a historical low, 18% below 2018 levels and 9% below 2019 levels, this in turn is keeping prices high. Despite this, pending sales are improving quickly pointing to increased buyer demand as more properties are going into contract. In even more positive news, sold properties are increasing at a fast pace as well. Active inventory is around 1,000 units, on par with 2018/2019 pre-pandemic levels. We can safely make the assessment that we are in a seller's market, with month's supply at 2.4 months (roughly the same as 2019 levels).
Sales Prices
In a welcome turn for sellers, the average price for single family homes is increasing, making up for recent losses. The only time period where prices appear higher than they are now was February 2021-July 2022. Properties purchased during that time period may have depreciated, but for everyone else, home prices should be in a positive range. Despite rising prices after the holidays, condo prices have plateaued for now. After 4 months, homes in San Francisco are selling over asking once again, with single family homes receiving 7% over asking. Condos are still selling at under list price (1% under on average). Overall, 47% of homes on the market have sold over asking (this number was much higher during the Spring of 2018 and 2019).
Days on Market
In an upswing from the slow holiday season, homes are selling faster with days on market at an average of 25 days. Though this is much longer in comparison to 2022 when the market was stronger, it is still a relatively fast length of time to sell a home.
The Bottom Line
Prices have made healthy gains since their initial drop over the past 8-9 months. Depending on the type of home, prices have either hit their plateau for the moment or are continuing to increase. This combined with an increase in inventory comparable to 2019 (pre-pandemic), indicates that the market has picked up and we can expect it to continue to do so throughout this busy season. Because higher interest rates have prevented the market from being as strong as it was in prior years, it's important to work with a trusted real estate advisor and lender to find the best loan option for you. We can connect you with a preferred lender or provide a free comparable market value if you are considering listing your home. Wishing you a happy, bountiful Spring!
Median Home Sale Price - Alameda County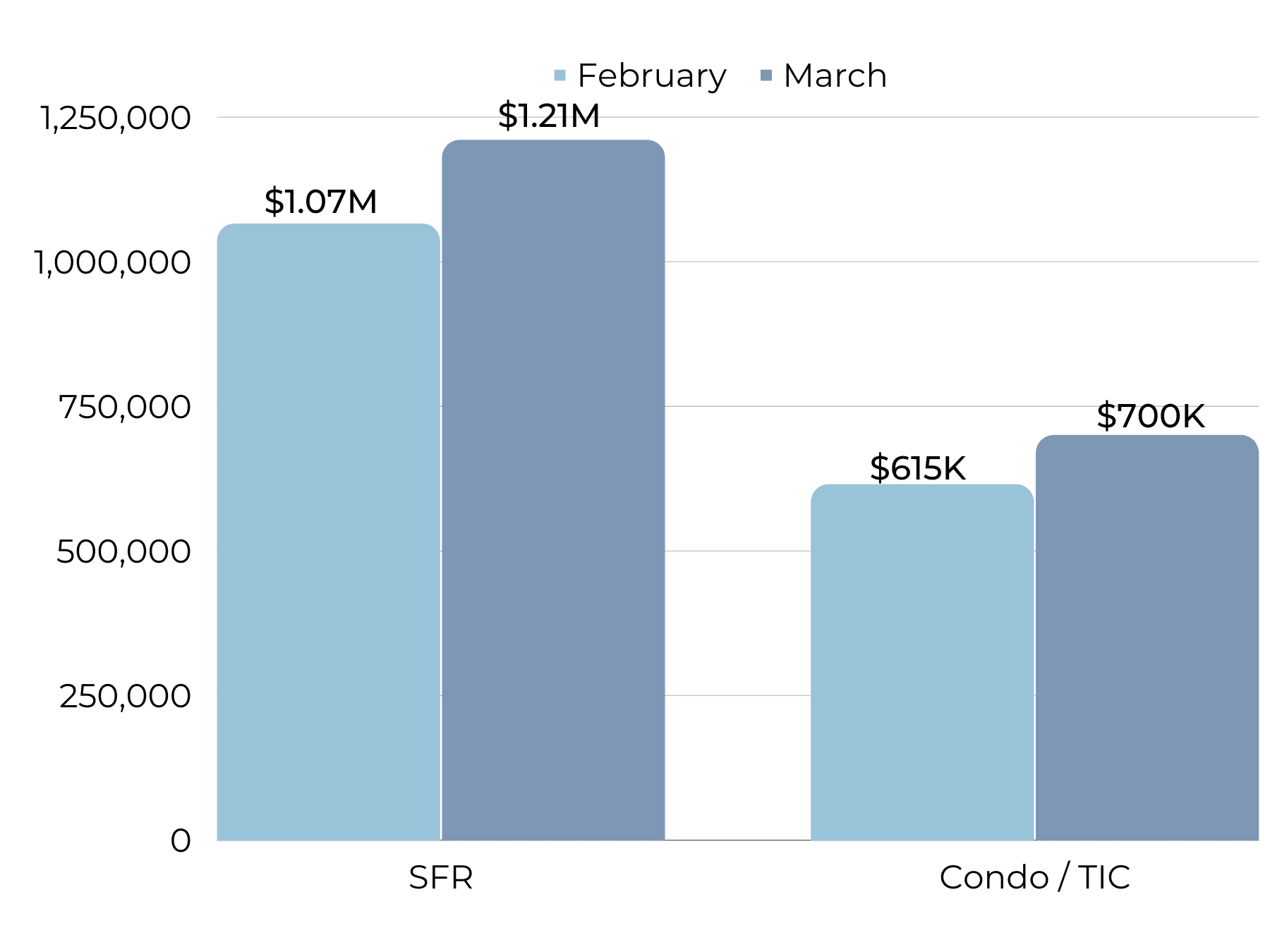 Median Days on Market - Alameda County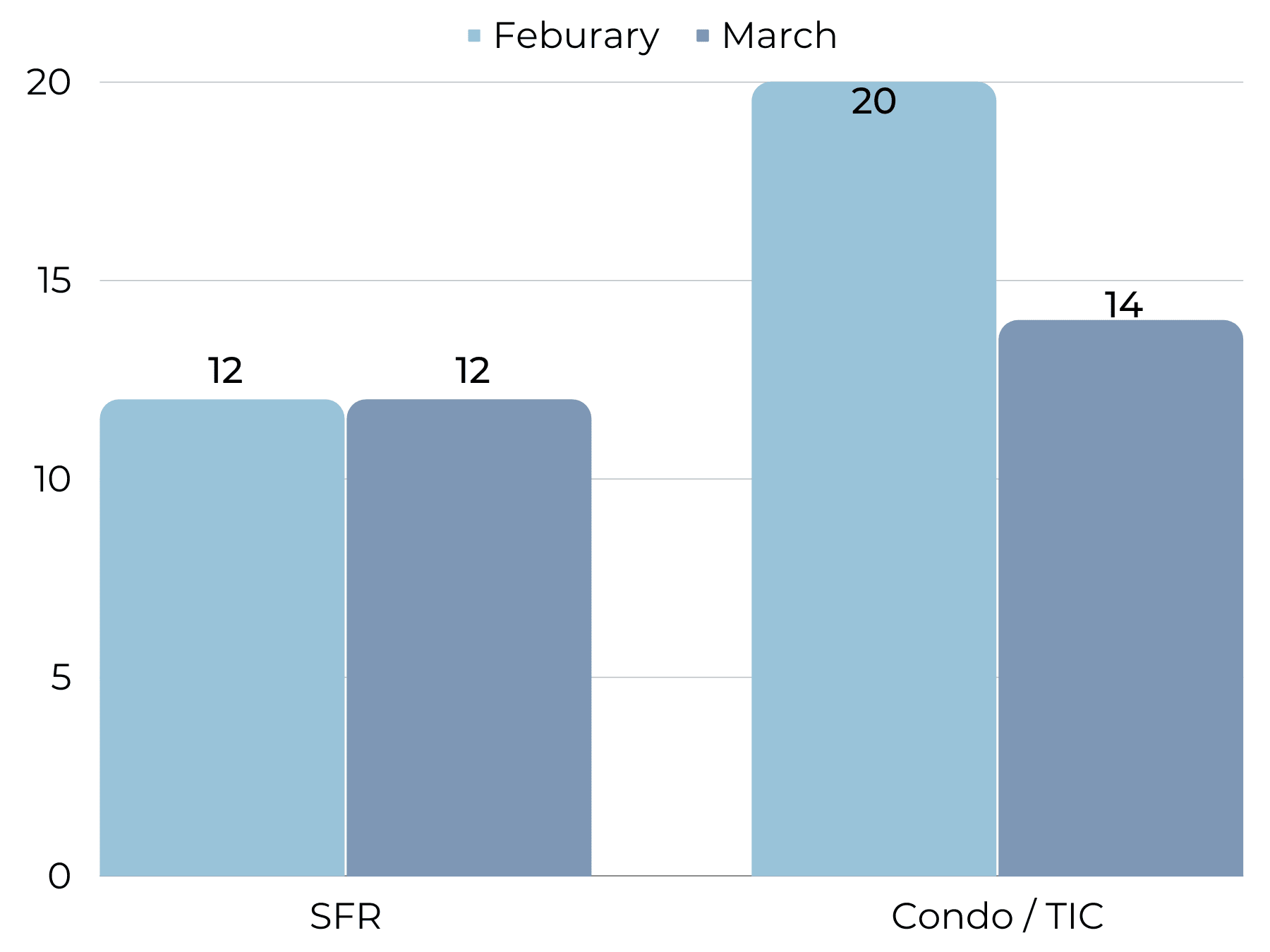 Median Home Sale Price - Contra Costa County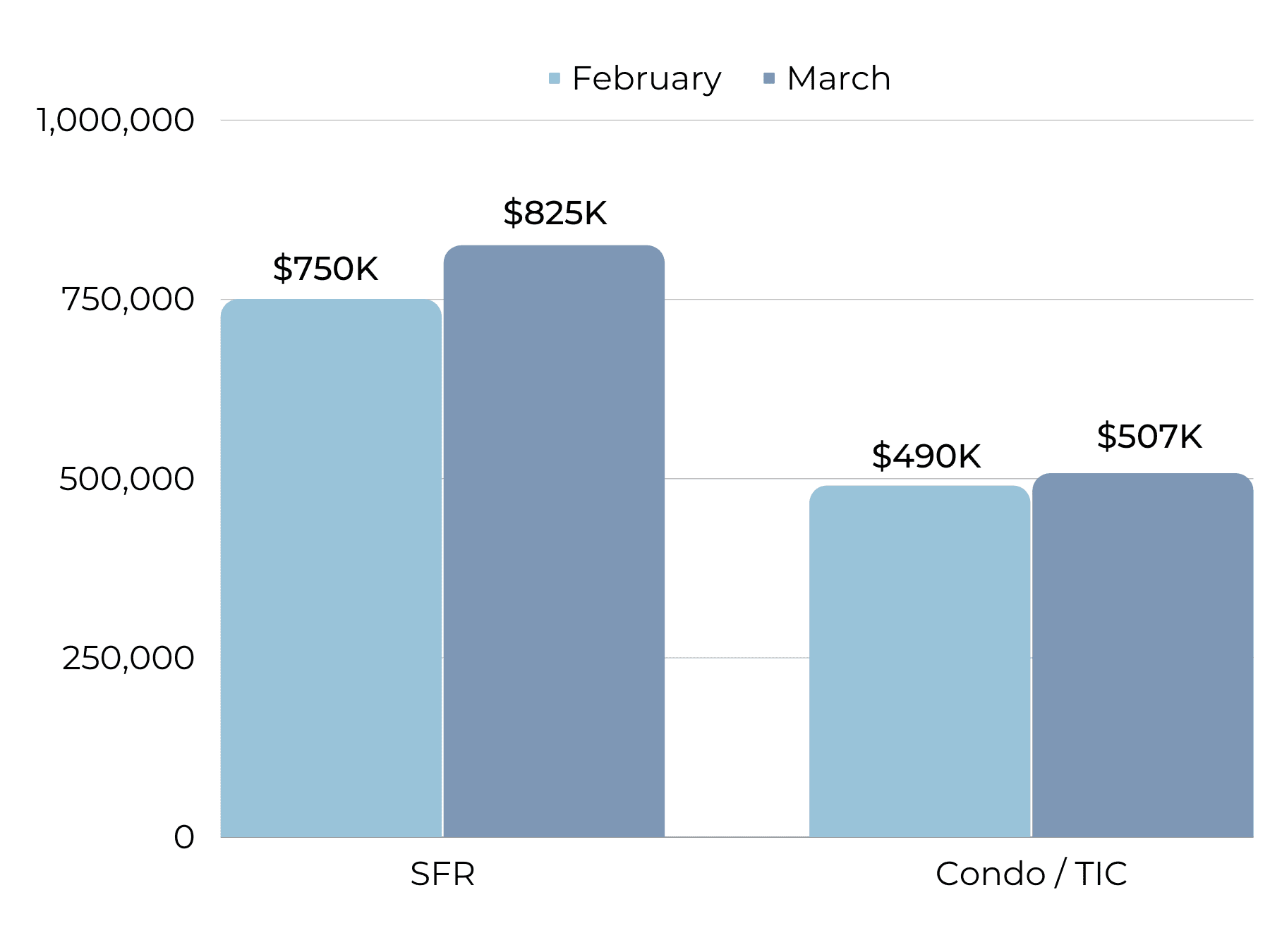 Median Days on Market - Contra Costa County