Inventory
Active Listings remain, on average, comparable to pre-covid time periods. There are about 3 months worth of homes available on the market. Based on data gathered through the MLS, trends reflect more of a buyers market. Historically, we have sat at around 2 months worth of inventory. The reason inventory is not lower now, however, is because overall sales volume has decreased.
The numbers of new Listings coming into the market each month have remained obstinately stable throughout the season, albeit at a comparatively lower rate. Inventory levels have stayed about 10-15% below normal levels all season.
Days on market are stable at around 3 weeks. Single Family homes take roughly 2 weeks to sell, while Condos are taking up to a month on average.
Sales Prices
Sales during the height of the 2023 Spring Market (March-May) are 27% below 2018 and 2019 levels for the same time period. As a matter of interest, volume of sales are about 45% lower than the unusually busy 2021 Spring Season. Overall sales are at their lowest volume since 2009.
Trending upwards for the last 4 months are the Median sales prices. Pending sales have increased to a level unseen since May 2022. This is roughly 20% below pre-covid levels for the month of May.
On average homes are selling 2% over the asking price. Single family homes are selling for 6-7% over, while Condos are selling about 2% under asking.
Price per sqft, though trending upwards, has hit some sort of a plateau. Average price for sold properties dropped slightly overall in the month of May.
The Bottom Line
50% of homes sold accepted offers over the initial asking price. However, broken down by property type, 60% of single family homes and 42% of condos sold over ask.
Information gathered in May (which reflects April transactions) showed an overall drop. This could be influenced by the issues surrounding Silicon Valley Bank and First Republic, as well as Tech layoffs across the Bay Area. Overall, agents feel that they've seen a rebound throughout the month of May. In our experience, we have noticed that buyers are more confident in the marketplace and are accepting of the higher interest rates. More and more buyers have decided that this is a good time to buy.
Median Home Sale Price - Santa Clara County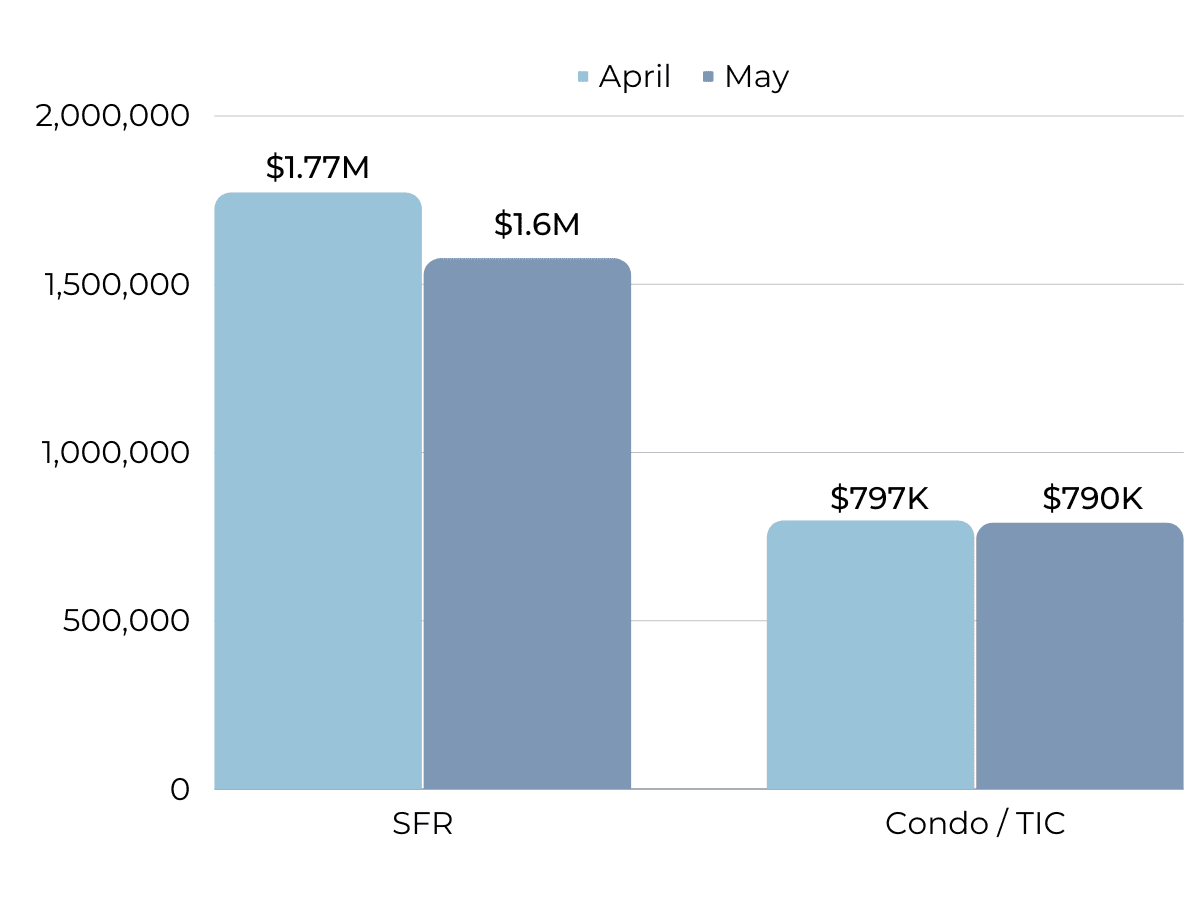 Median Days on Market -

Santa Clara County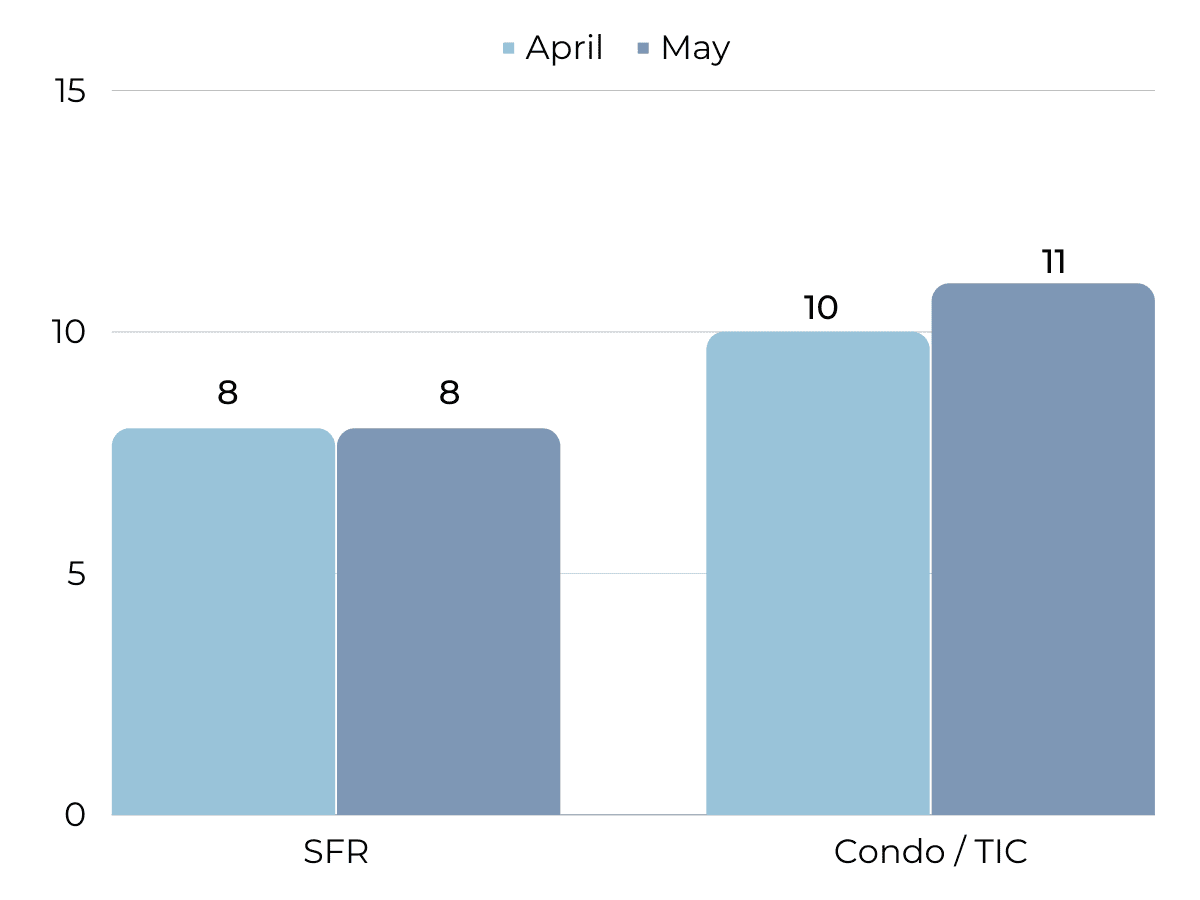 Median Home Sale Price - San Mateo County
Median Days on Market - San Mateo County