Mortgage Rates had a surprise drop this week to 6.61%, down from over 7.08% last week, representing the steepest since 1981 as reported by Freddie Mac and CNN. The drop is attributed to the slight easing of crippling inflation reported the week prior that also lead to a major jump in stock prices. This would seem to be great news for homebuyers, as lower interest rates would tend to make more homes affordable at the same monthly income.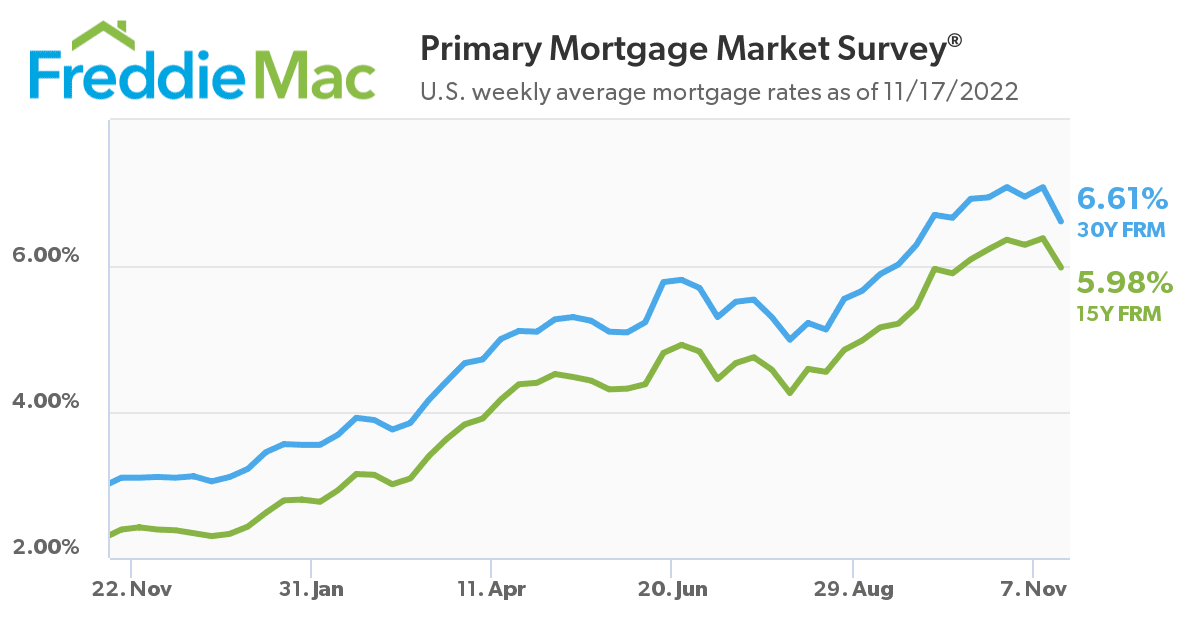 Will mortgage rates stay at this lower level? The answer is a likely No. Already, the Federal Reserve's Governor Christopher Waller warns that "we've still got a ways to go" before the US central bank stops raising interest rates, as reported by Bloomberg. Governor Waller further stated that "Housing may be the first but won't be the last sector of the economy where higher interest rates will have the effect of dampening demand and will ultimately help moderate price increases. Our goal is to rein in demand, bringing demand and supply into better balance, which will help reduce upward pressure on inflation." Translation: mortgage interest rates are expected to continue its rising trend that started this Spring.
Our advice is take advantage of this opportunity that may be short-lived. Already, mortgage loan applications have seen a slight bump of 2.7% over last week, the first increase in eight weeks, per National Mortgage Professional. If you can find a home that you would be willing to own for at least a few years, this may be the right time to negotiate for a good price and borrow at a better rate than we have seen in a few months.