Interest rate for the popular 30-year fixed-rate mortgage loan has now broken the seven percent mark for the first time since April 2002, according to Freddie Mac. As of October 27, 30-year Fixed is averaging 7.08% nationwide, representing an increase of 0.14% in a week and 3.94% over the last 12 months.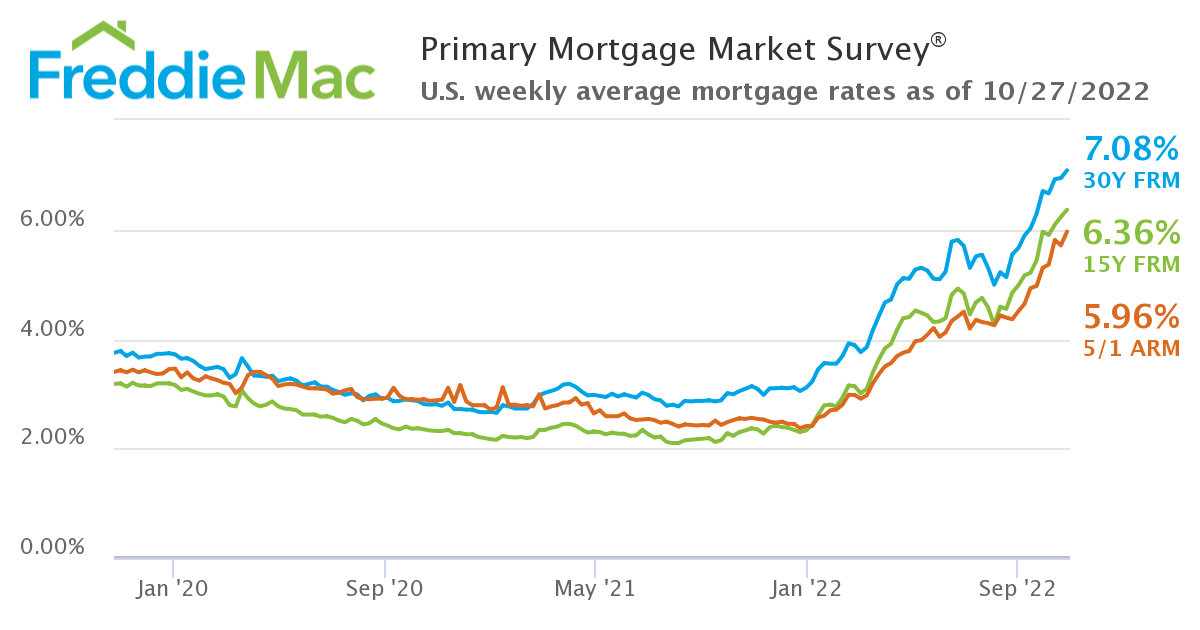 This rapid rise is unusually fast and has caused a shock for many lenders, borrowers and sellers alike. Anecdotally, it takes about a week or two for most people to absorb this information before they can make major decisions like buying a property. In that sense, 2022 has been a great year for buyers to negotiate deals without the intense competition we had been seeing, with the short window of certain weeks being particularly in buyer's favor. If you're in the market, please check with us on a weekly basis!
We should also consider the historical perspective that the current interest rate is actually not unprecedented. The 1980s and 1990s had even higher rates. And as well know, home prices and rents have been on upward trajectories during and since that time, because of the decades-long chronic US housing under-supply. And, our economy has only show itself to be quite resilient, even posing a growth of GDP in the latest quarter, as reported by Washington Post and others. Judging by the number of our team's clients who are taking advantage of this buying opportunity, the housing demand is definitely strong if less visible.