Check out our Hayes Valley listing at 555 Fulton St, where the building's soon-to-be new owner promises progress on the store's long-awaited arrival!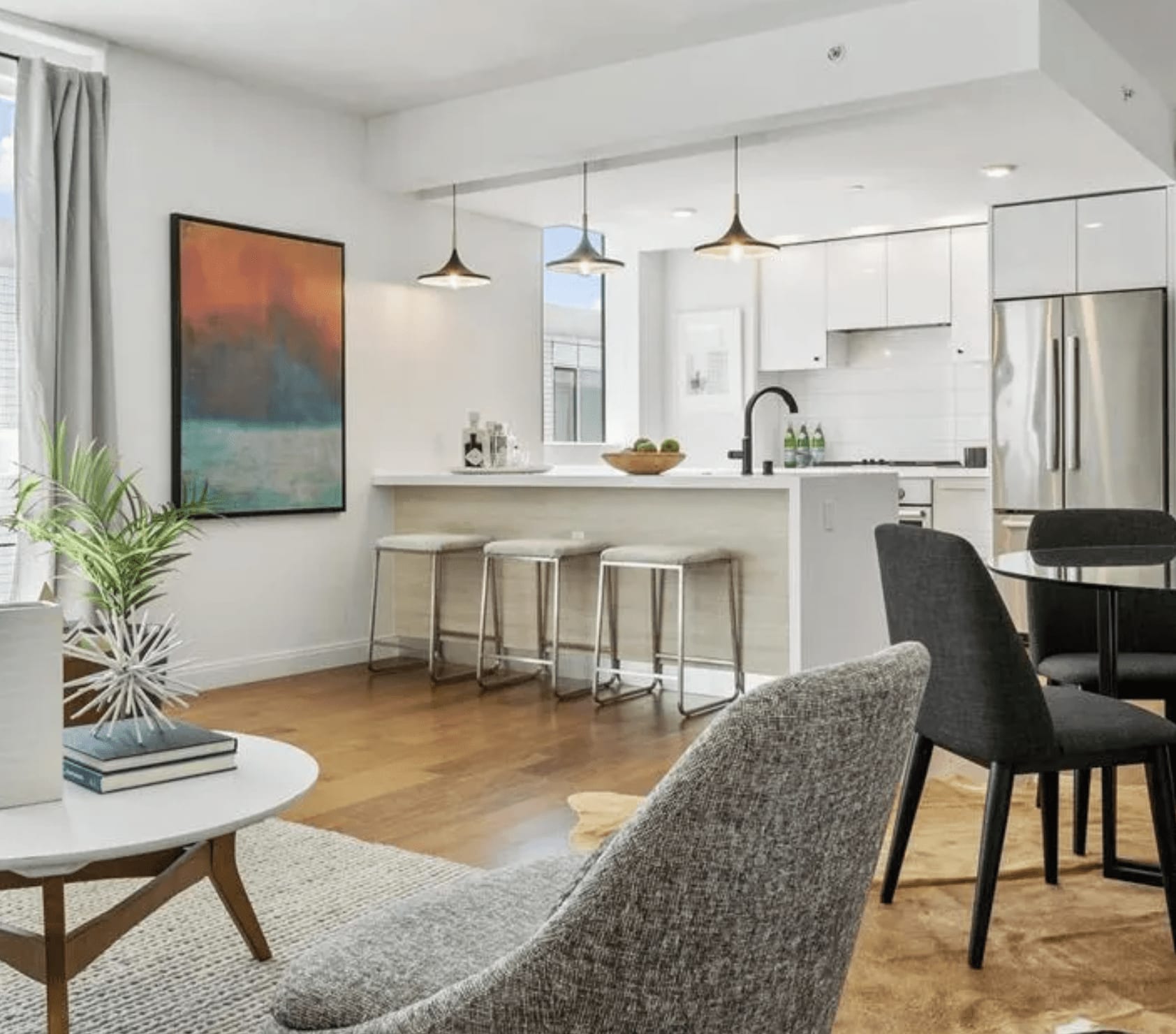 Analysts say that being located near certain grocery stores can have an impact on a home's value.
Average houses near Trader Joe's are $987,923, compared to $891,416 near Whole Foods and $321,116 near ALDI, according to an analysis released last week by ATTOM, a curator of real estate data.
Rick Sharga, Executive Vice President of Market Intelligence at ATTOM, said homebuyers consider where they will do their grocery shopping when looking at houses.
"It turns out that being located near grocery stores isn't only a matter of convenience for homeowners but can have a significant impact on equity and home values as well. And that impact can vary pretty widely depending on which grocery store is in the neighborhood," Sharga said in a statement.
Researchers looked at current average home values, 5-year home price appreciation for YTD (Q1-Q3) 2022 vs. YTD (Q1-Q3) 2017, current average home equity, home seller profits, and home flipping rates in U.S. zip codes with a least one Whole Foods store, one Trader Joe's store, and one ALDI store.
Investors should note that properties near an ALDI have an average gross flipping return on investment of 54%.
Whole Foods had an average gross flipping return on investment of 28%. Trader Joe's was at 25%, according to the analysis.
Properties near an ALDI have an average home seller return on investment of 61%, while properties near a Trader Joe's sit at 58%, and 51% for properties near Whole Foods.
Trader Joe's has a list of store openings on their website. Whole Foods has some featured openings posted on their website.
Leaders at ALDI announced earlier this year that they are setting sites on the Gulf Coast as their national expansion continues.
Loyalty to certain grocery stores has been noted in the real estate industry.
In a blog post about location for Raleigh Realty in Cary, NC, the writer explains that local amenities have a direct impact on real estate prices in the area. They cite grocery stores as a top amenity homebuyers are looking for.
"Buyers want these amenities within a 5-10 minute drive. If the location of the home you're buying is within a few miles of most of these amenities it will help raise your property value," the post says.
The writer says that some of the buyers they work with make certain amenities a requirement in their home search.
"Particular grocery stores have to be within a 10-15 minute drive for certain buyers or they won't even consider the house. Buyers preface their choice of amenities with statements like 'This may sound weird, I have to be within 10 minutes of a Trader Joe's' not realizing how normal that request truly is!" the post says.
Grocery stores are in the news as Kroger CEO Rodney McMullen and Albertsons' top executive, Vivek Sankaran, will face questions this week on plans for the two giant grocery companies to merge in a $25 billion deal.
Kroger's revenue in 2021 climbed to over $137 billion, a 4% increase over 2020. The company runs 2,726 stores operating under the Kroger, Harris Teeter, and Smith's banners, according to FoodIndustry.com.
At Albertsons, revenues in 2021 rose to over $71 billion across its 2,278 stores operating under the Safeway, Albertsons, and Vons grocery banners.
Forbes Contributor Jenn McMillen wrote earlier this month that a combined Kroger-Albertsons is likely to worsen the presence of food deserts in poor urban areas.
This week's hearing was called by U.S. Sen. Amy Klobuchar, D-MN, and U.S. Sen. Mike Lee, R-UT, according to a news report by Reuters.
Lee is the top Republican on an antitrust panel of the Senate Judiciary Committee. Klobuchar chairs the subcommittee.
Officials at the Federal Trade Commission are expected to review the deal to make sure it complies with antitrust law.
Published 11/29/23 by The Mortgage Note, Written by Kimberly Haas