Local Lowdown
The median single-family home price in Napa County reached an all-time high in October. Solano and Sonoma prices landed just under their peaks. Year over year, median single-family home prices were up in every county for the first time since September 2022.
Active listings declined slightly from September to October, breaking an eight-month upward trend. Year over year, inventory is down 12%, highlighting one of the challenges of buying a home in a desirable market.
Months of Supply Inventory indicates the market is slowly shifting toward balance, but it is still a sellers' market. It's common for the market to trend toward balance in the fall and winter, when fewer buyers are in the market and sales slow.
Prices remain near record highs across most of the North Bay
In the North Bay, home prices haven't been largely affected by rising mortgage rates after the initial period of price correction from April 2022 to January 2023. In October, the median prices across most of the North Bay counties were only slightly below their record highs, and single-family home prices in Napa even reached a new all-time high. Napa single-family home and condo prices also had the largest year-over-year gains in October, up 19% and 52%, respectively. We expect prices in most of the North Bay to remain slightly below peak for the rest of the year. The sustained downward inventory trend and low number of new listings should create price support in the fourth quarter. New price peaks are exceptionally rare in the fall and winter, but the North Bay markets could surprise us.
Typically, demand begins to decline in the fall and bottoms out in January, so the consistently low supply should be less of an issue. With mortgage rates at a 23-year high, buyers have more incentive to compete over the most desirable homes. Because of the cost of financing, homebuyers aren't settling for less than the best home they can find.
Sales rose significantly in October
Single-family home inventory trended higher into the fall of 2023, peaking in September. Inventory declined in October as sales increased and new listings declined. Typically, inventory peaks in July or August and declines through December or January. Even though inventory increased this year, it's still historically low, moving higher primarily due to softening demand (fewer sales) caused by higher interest rates, normal seasonality, and an atypical increase in new listings in September. The number of new listings coming to market is a significant predictor of sales. In September, new listings rose 10%, and in October, sales increased by 16%. Year over year, sales and new listings are down 3% and 13%, respectively.
Demand spiked in October after a surge of new listings came to market, giving sellers slightly more negotiating power, and buyers paid more than asking price on average. The average seller received 94% of list in January, which grew to 99% by July. The amount sellers received fell steadily to 97% in September but rose to 98% in October 2023.
Months of Supply Inventory indicates the market is trending toward balance, but it is still a sellers' market
Months of Supply Inventory (MSI) quantifies the supply/demand relationship by measuring how many months it would take for all current homes listed on the market to sell at the current rate of sales. The long-term average MSI is around three months in California, which indicates a balanced market. An MSI lower than three indicates that there are more buyers than sellers on the market (meaning it's a sellers' market), while a higher MSI indicates there are more sellers than buyers (meaning it's a buyers' market). The North Bay market tends to favor sellers, which is reflected in its low MSI. MSI fell sharply in the first quarter this year before gently trending higher starting in May. In October, MSI remained below three months of supply, indicating the market still favors sellers. The only exceptions are single-family homes and condos in Napa, which are closer to a balanced market.
Bottom Line
Overall the market over the past 9 months has remained very stable. This in itself is highly unusual! We typically have strong markets in the Spring and Fall, but those markets didn't really materialize this year. We have built up some higher inventory levels, but as we go into the holiday season those are likely to decrease as homes are pulled from the market. Anecdotally, we are seeing more buyers come into the market. This could be due to pent up demand or more stable job prospects, but buyers do seem to be preparing for buying in the Spring. We're fairly optimistic that 2024 may start turning back into a normal market cycle. Schedule a consultation if you are considering making your real estate moves in the new year, let's get the ball rolling!
Median Home Sale Price - Marin County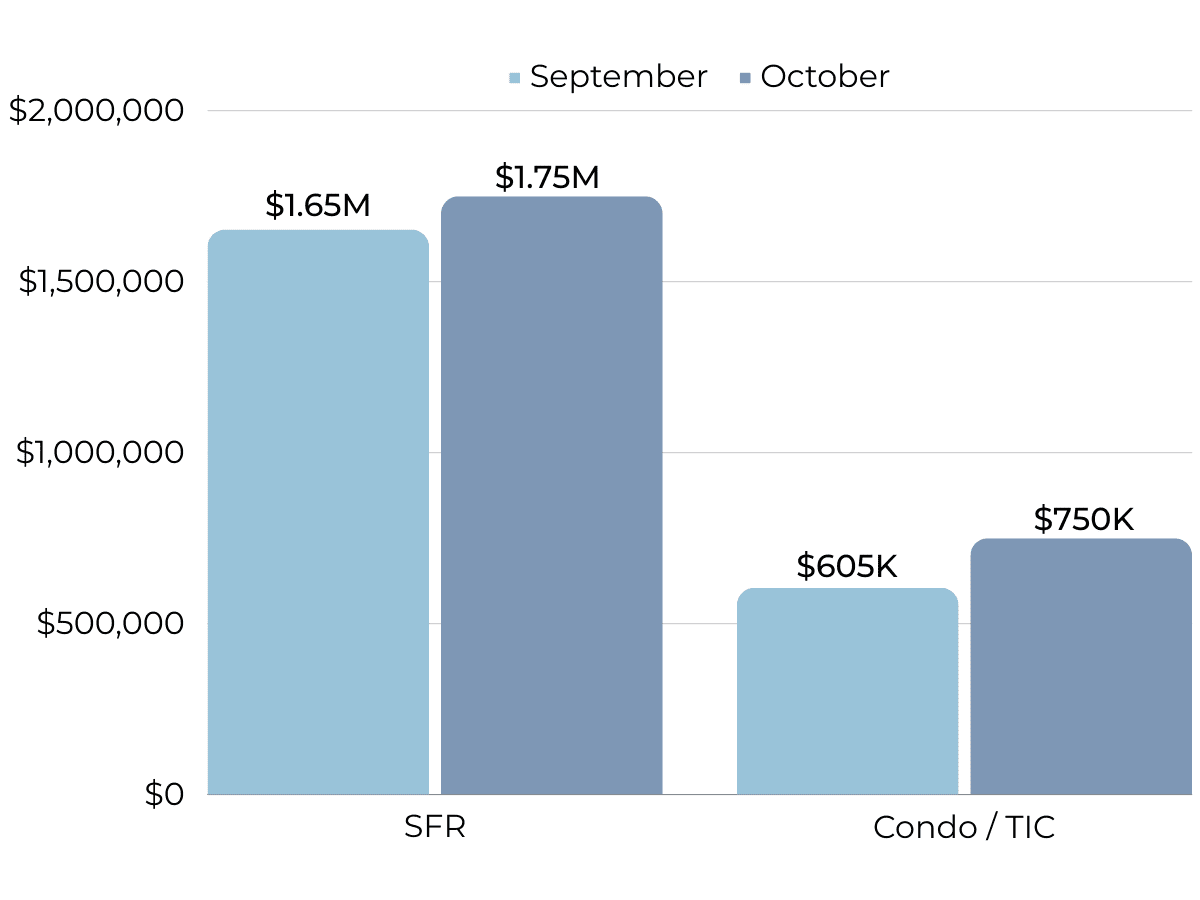 Median Days on Market - Marin County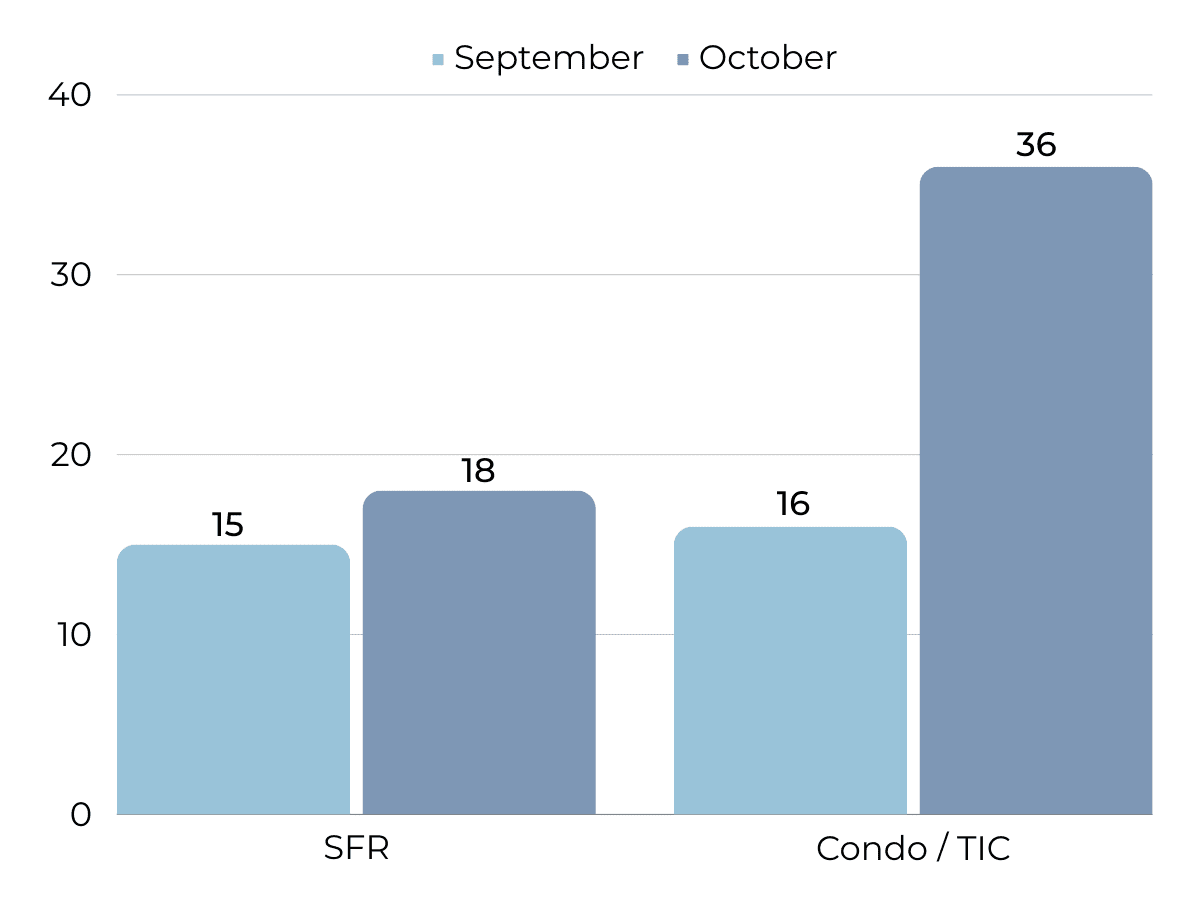 Median Home Sale Price - Solano County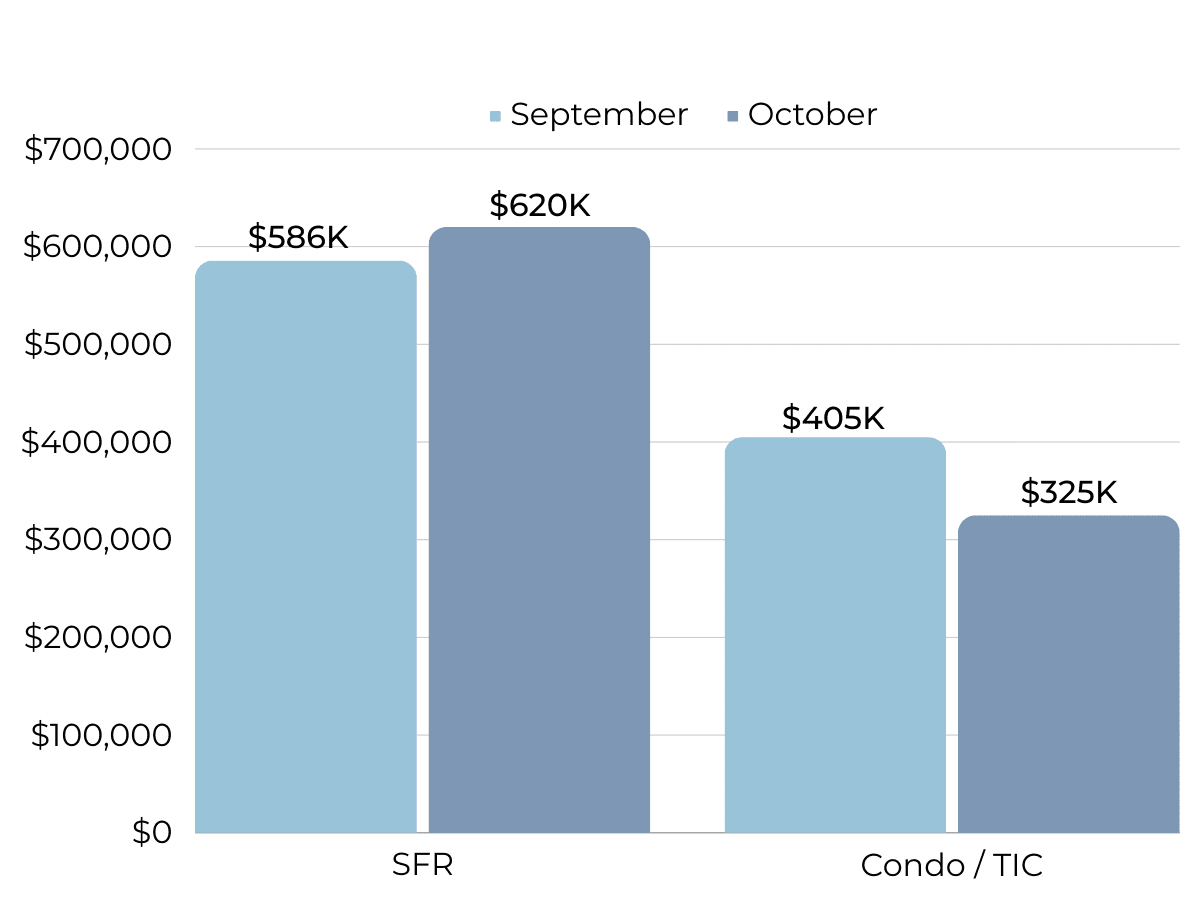 Median Days on Market - Solano County