Inventory
As expected during the Summer, new listings continue to trend downwards. July 2023 marks the lowest year-over-year level of new inventory in the past decade. In fact, over the past 7 months, we've experienced fairly historically low levels of new inventory hitting the market. As a result, pending sales and sold listings are also way down for the month of July. It's important to remember this is on trend for the Summer season and we can expect these metrics to remain low into August and September.
The amount of active listings on the market is dropping slightly but is similar to pre-covid levels for this time of the year. Despite low inventory, months supply of inventory is up, hovering between 2.5-3 months all year, which is unusually long in the Bay Area Market. The higher month's supply is primarily due to a drop in sales volume. If Sales Volume were to increase, the inventory would be absorbed very quickly since it is relatively low, and that could cause higher competition. Finally, days on market have been stable at around 21-25 days.
Sales Prices
Over the past 6 months, sales prices have been on a slight upward trend, however they saw a decrease in July. A summer dip is not unusual for this time of the year and price points seem to be trending with 2017/18 levels. On average, sellers are receiving less than 2% over asking (this varies drastically by home type and neighborhood). Less than 50% of homes are selling over list price. This falls below our historical trend for July, where an average of 70% homes sold over asking.
The Bottom Line
Overall, the amount of new listings hitting the market remains at a historical low and homes going under contract for sale have dropped even further as a result. In welcome news for homeowners, low inventory levels are likely keeping prices high. As we go further into 2023 and 2024, there is a definite chance inventory levels will likely rise and could impact prices. For many owners, a home sale can only be delayed for a set amount of time before they need to move forward at a potentially lower sales price. For potential home buyers, prices remain high, however encountering an overbidding/multiple offer scenario is far less likely in our current market. So this may be a good time to purchase, especially if you've been deterred by the hectic, competitive market in recent years. As always, our team is here to assist you with any questions you may have about the market, schedule a no obligation consultation to get started.
Median Home Sale Price - Alameda County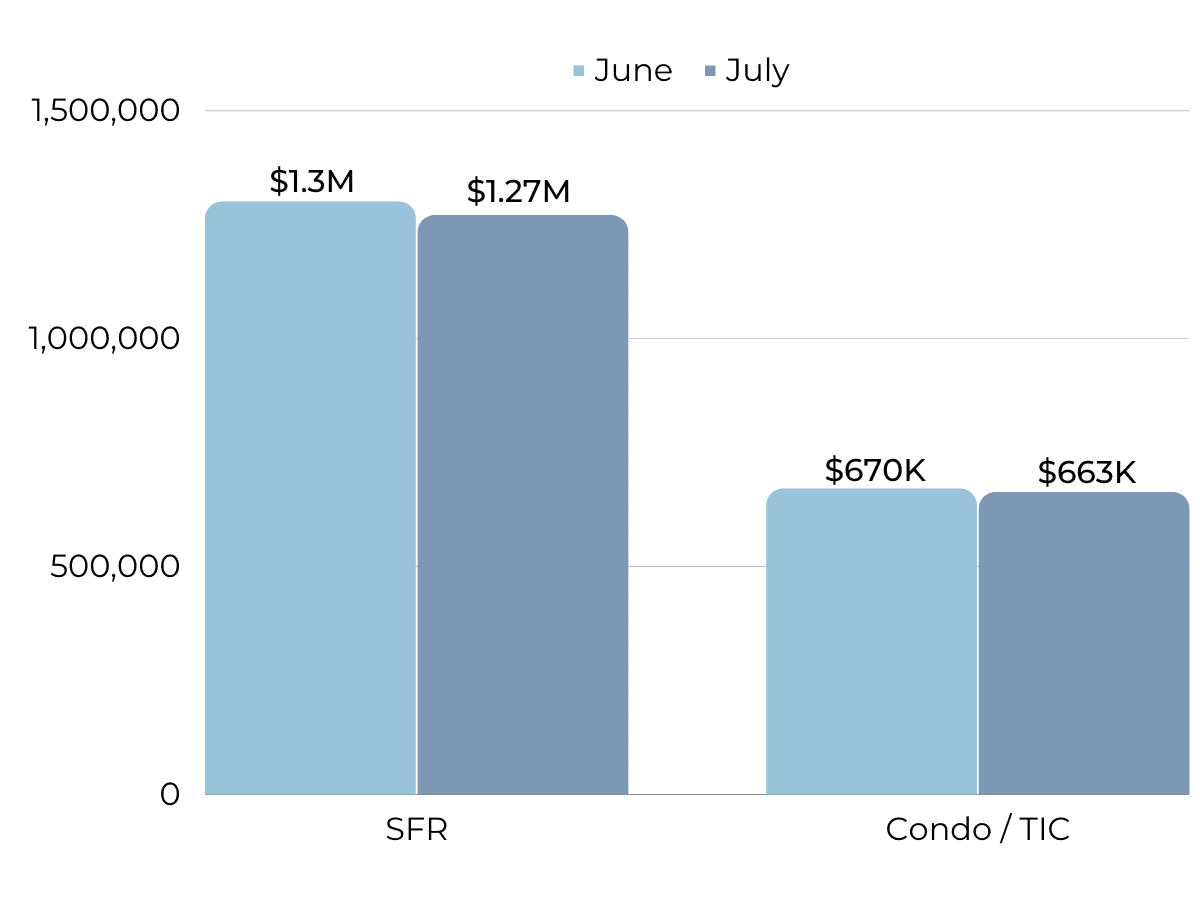 Median Days on Market - Alameda County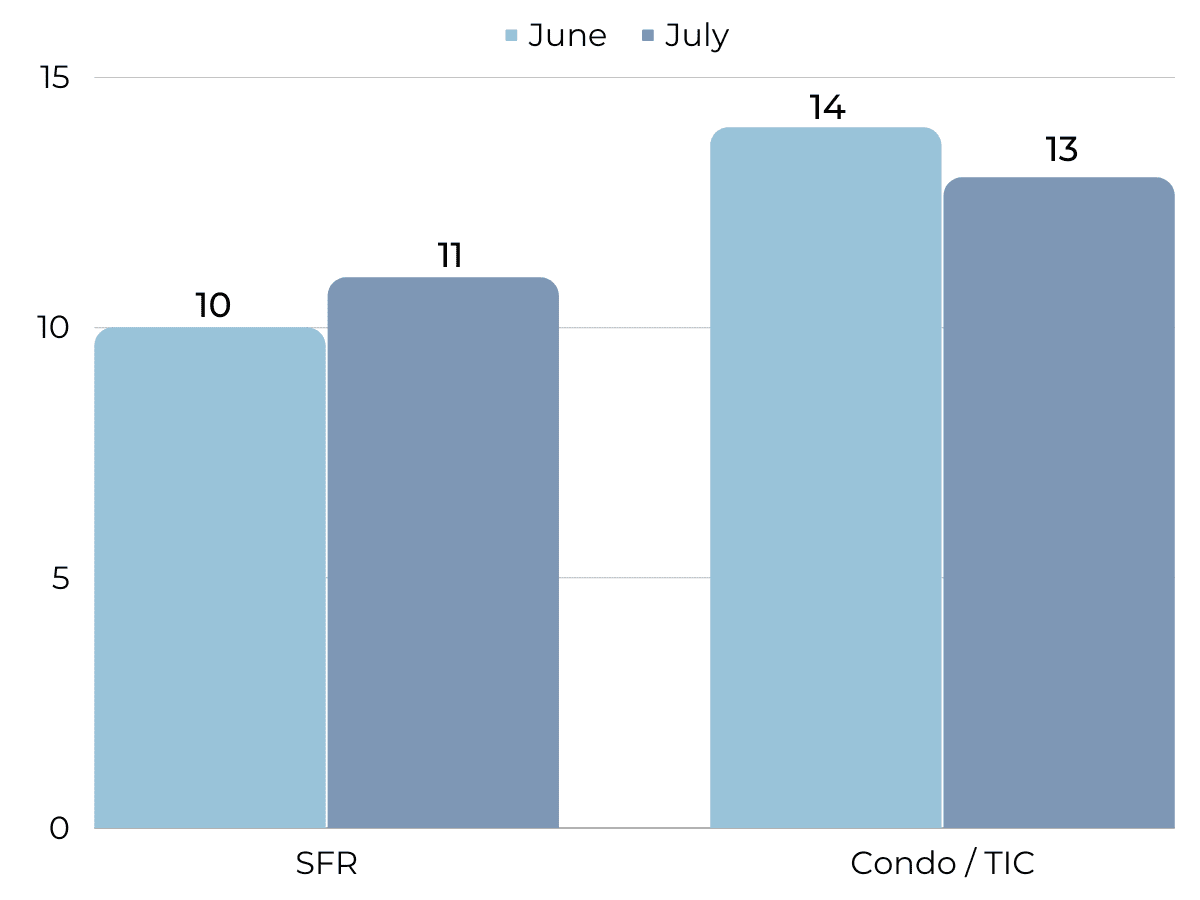 Median Home Sale Price - Contra Costa County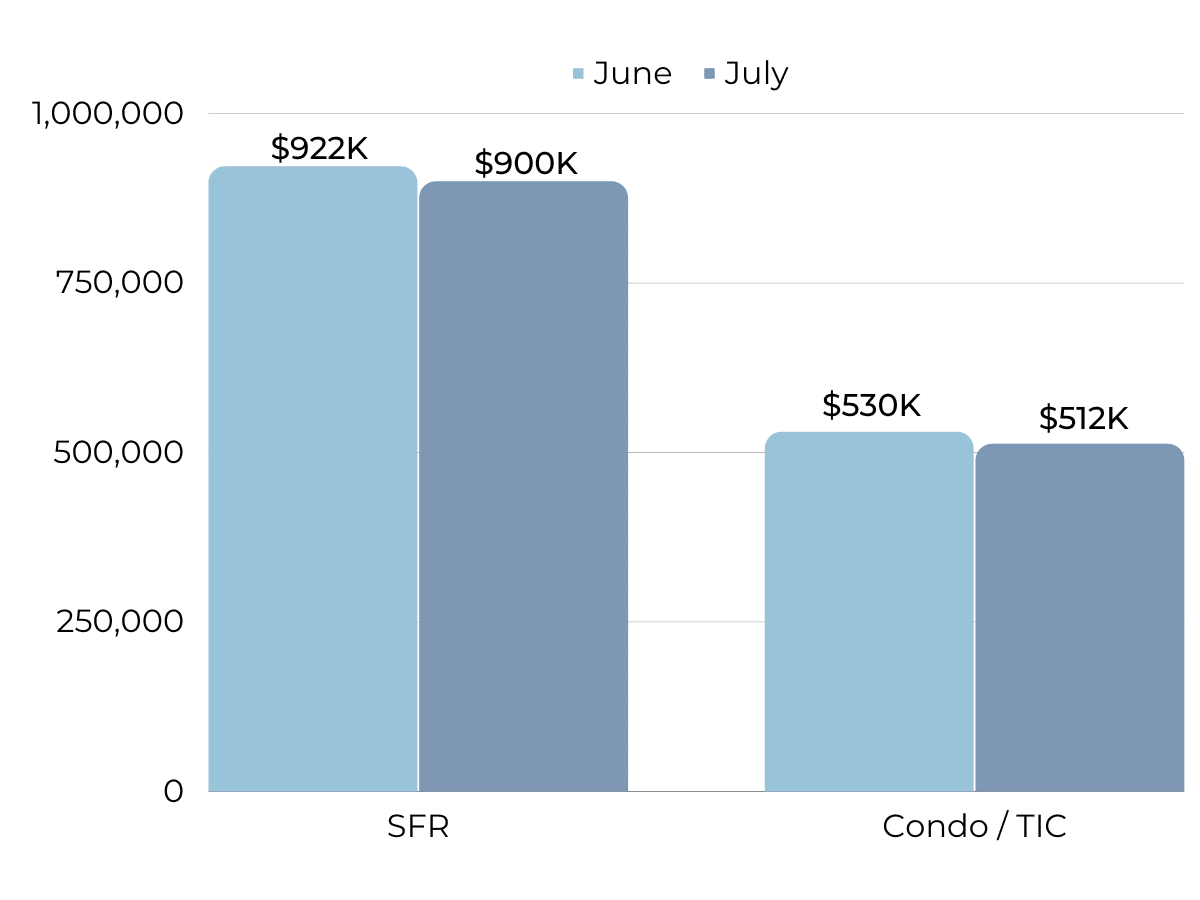 Median Days on Market - Contra Costa County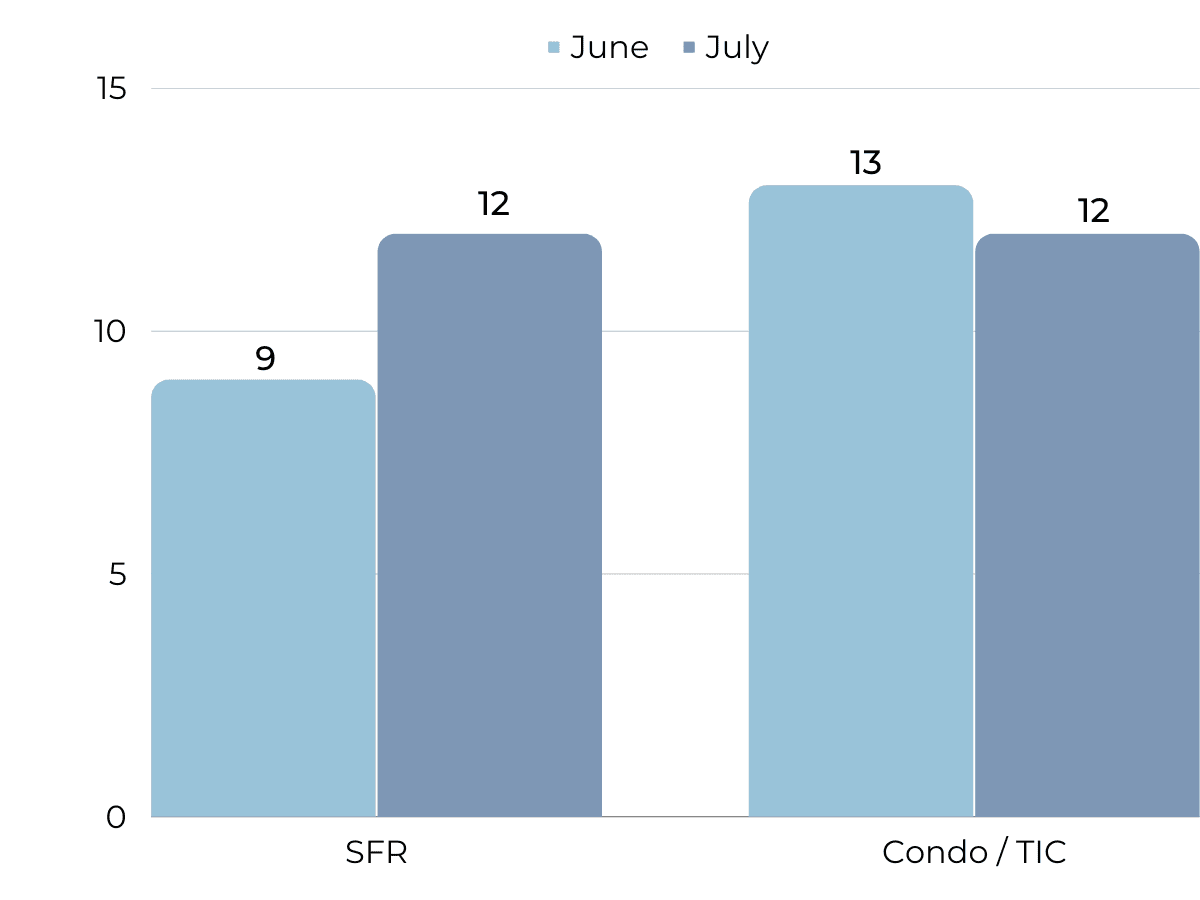 *Note all analysis presented is based off of San Francisco CA's current housing market for anecdotal analysis. If you have questions about data specific to your area, please message us for a free market report.