Inventory
New listings in February took a dip from the month prior, which is not unusual as a lot of properties get re-listed in January or agents delay putting new listings on the market until March or April. Pending sales have increased, though still remained 7-10% below pre-pandemic levels in February. Listings sold have seen a larger drop (25% lower than pre-pandemic levels from 2018-2020). Inventory of available homes has stabilized to a point higher than 2018 levels and 15-20% lower than 2019/2020 levels.
Sales Prices
Sales prices are on the up and up, experiencing a slight bump in February. They are on par with 2017 prices, though we should brace for shifts entering the Spring season. Condominiums saw the most dramatic increase in prices last month while single family homes saw a more modest increase. Homes sold within a half percent of their listing price on average. This is welcome news for sellers since the last four months have seen homes sell below listing price on average. Feedback from clients leads me to believe homeowners are realigning their price expectations and pricing their properties lower initially. Less than 40% of properties are selling over list price, but that number is ticking upward. Price per square foot also saw an optimistic jump in February, rebounding from the holidays and hovering at 2017/2018 levels.
The Bottom Line
It is interesting to note that most market health measurements closely resemble pre-covid data. Inventory and sales volume are close to 2018/2019 levels. Our team is optimistic that we have returned to a fairly normal, stable and healthy marketplace. Although it may take another 6-12 months for the general population to re-acclimate to a normal market cycle after the crazy Covid time period. Pricing has dropped to 2017-2018 levels, which may be difficult for those who bought during Covid. But prices are continuing to trend upward, which is a hopeful sign that homes bought during the pandemic will retain their value.
Median Home Sale Price - Los Angeles County
Median Days on Market - Los Angeles County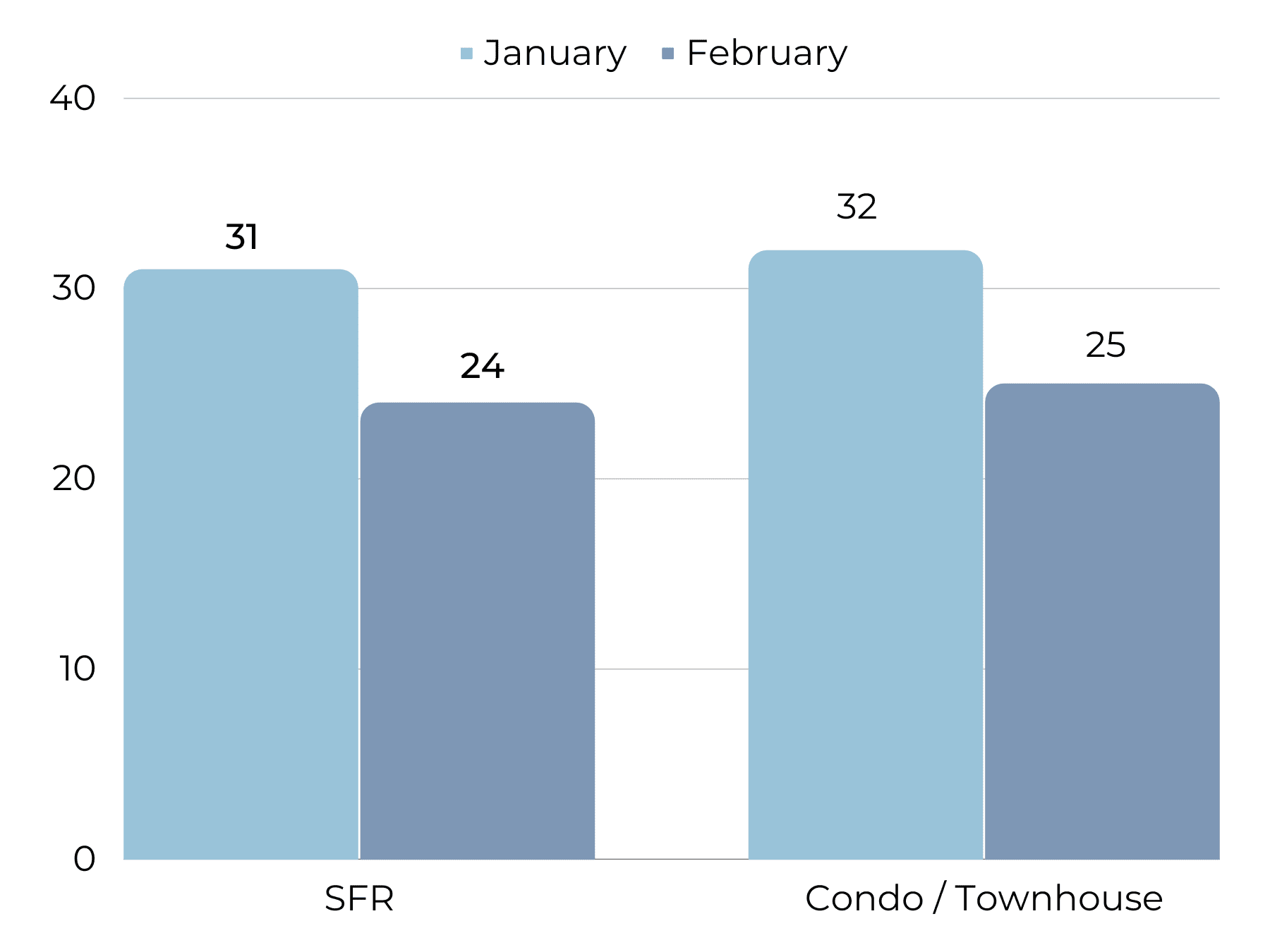 Median Home Sale Price - Westlake Village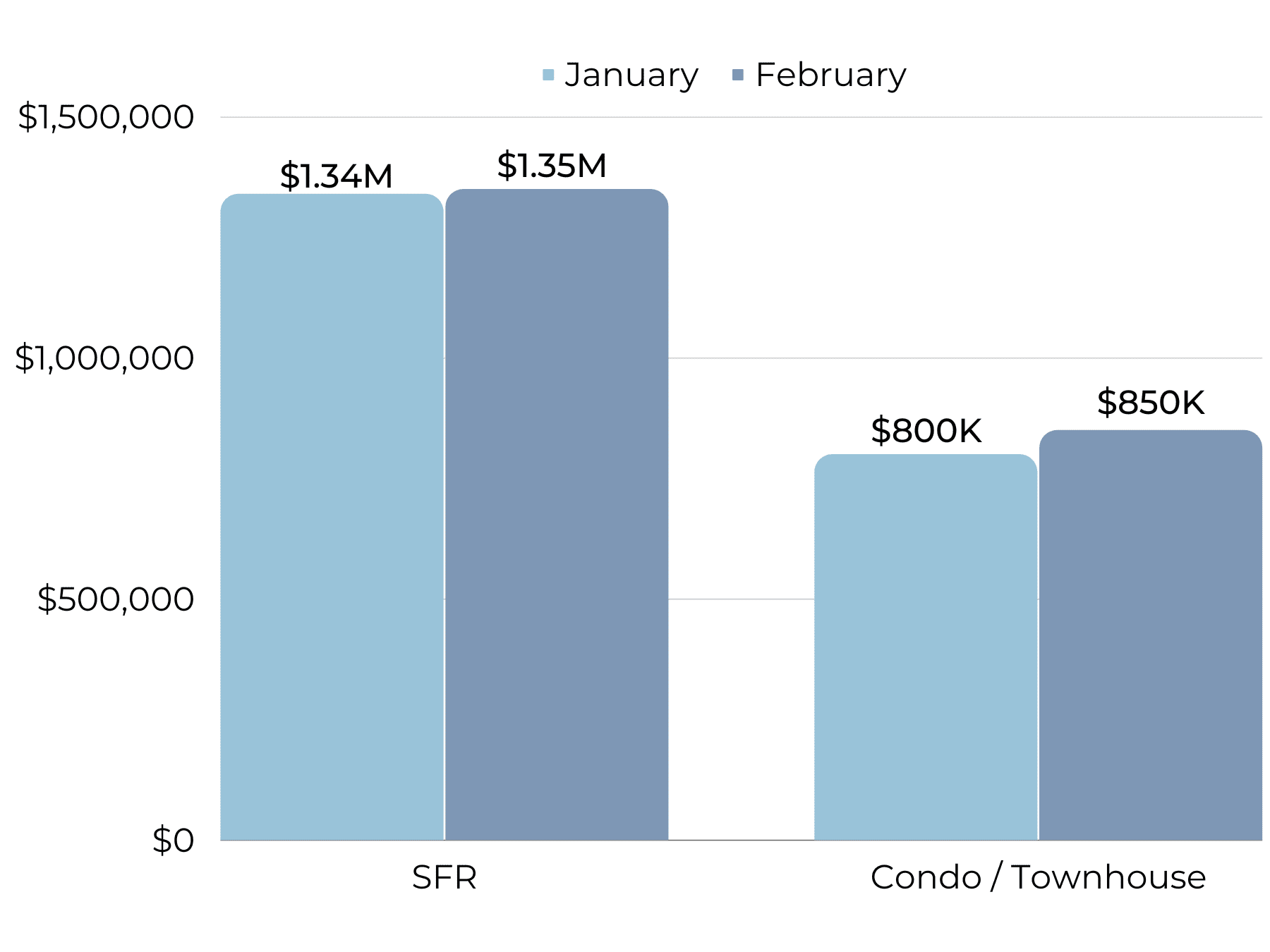 Median Days on Market - Westlake Village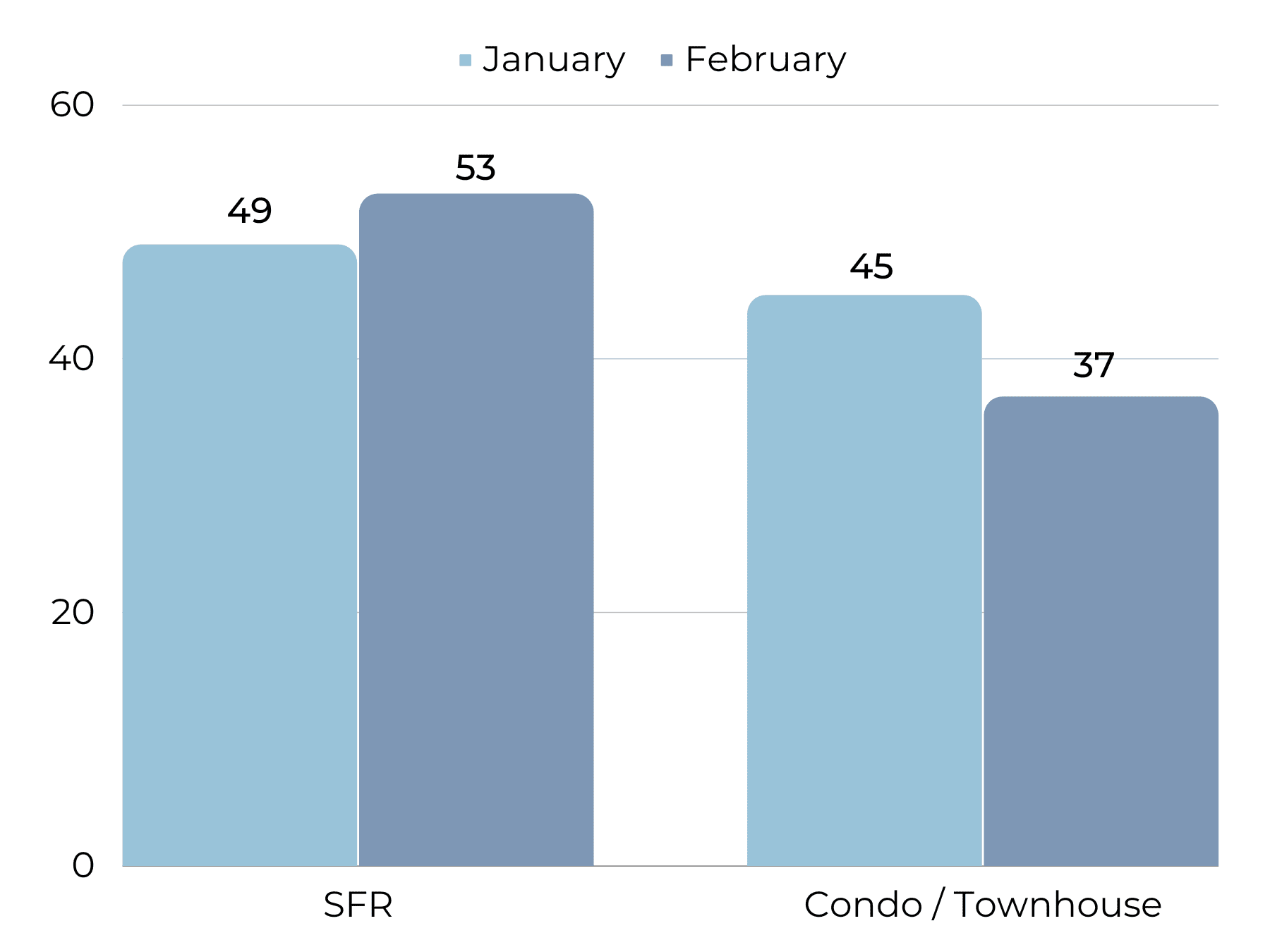 Median Home Sale Price - Woodland Hills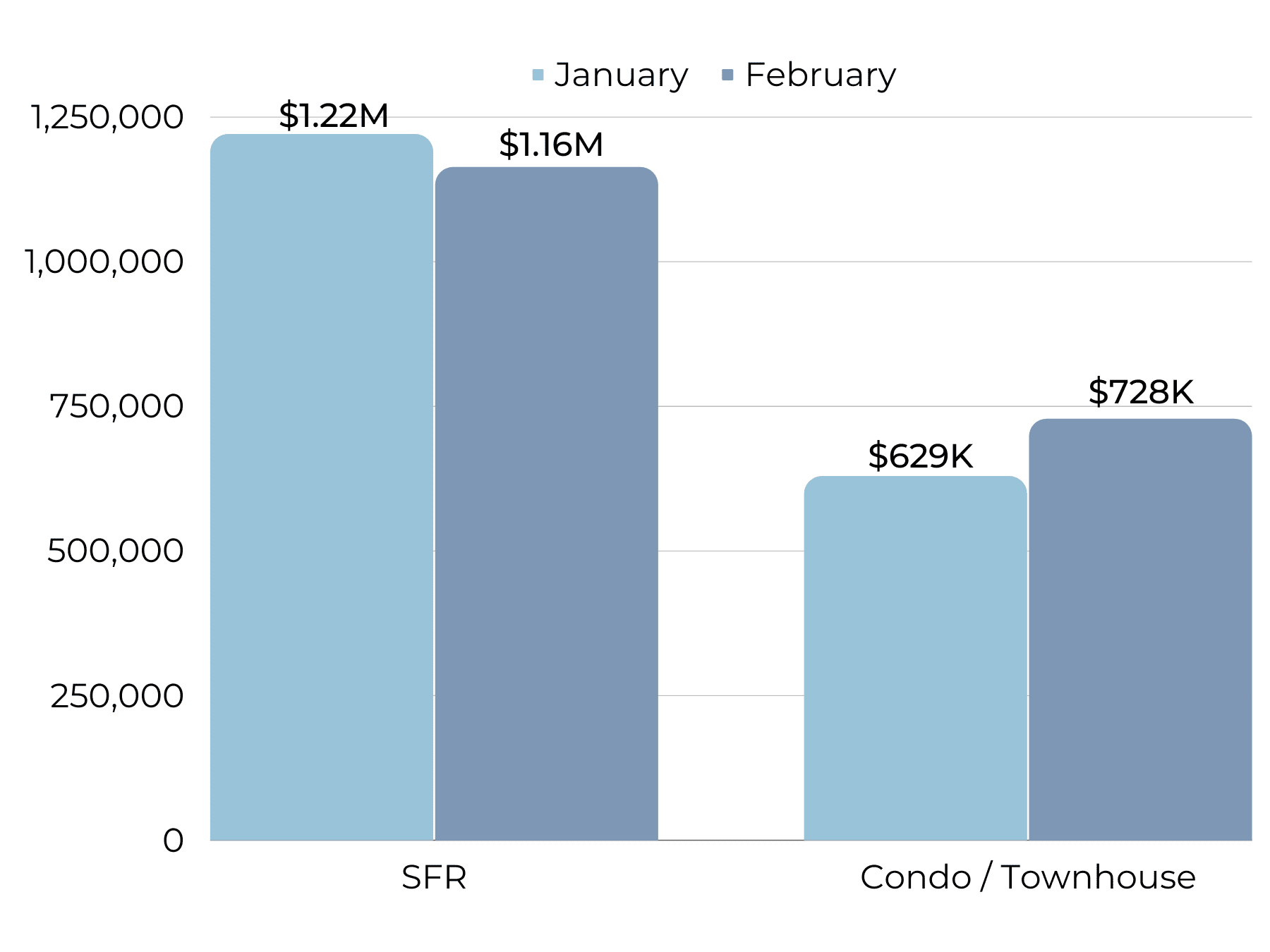 Median Days on Market - Woodland Hills