Inventory
Inventory has remained historically low, with numbers continuing to drop into June. We can expect further drops in July and August (two of the slowest inventory months of the year). In fact, total inventory for Q1 and Q2 of 2023 was 10-14% lower than pre-pandemic numbers. On a brighter note, pending sales continued to increase into June even though the market normally slows down as the Summer begins. We can speculate that the unusually slow Spring season made for a busier market in the Summer months. The number of sold listings dipped slightly in June and total sales over Q1 and Q2 were down 23-27% in comparison to 2018/2019 numbers. Months supply of listings is also dropping into the summer months, though days on market for single family homes has held steady at the 2-week mark, with condos taking an average of about a month to sell.
Despite low inventory levels, buyers and sellers are embracing the current market and actively pursuing their real estate goals.
Sales Prices
In welcome news for sellers, average sales price saw a jump in June, though single-family homes are starting to dip back down. Condo prices are yo-yoing but stayed relatively stable in the Spring and are showing signs of improvement. Homes are increasingly selling over their original price (8% over for single family homes and 1% under for condos). We can expect both of these stats to rise further. On an even more positive note, 70% of single family homes and 40% of condos are selling over list price! Average price per sq ft has remained stable overall, a sign of a healthy and fair market.
The Bottom Line
Overall, prices have stabilized (even trending upwards). Though we have yet to see a similar recovery for inventory, we are hopeful to see an increase in the near future for buyers. If you are considering selling your home, now is an opportune time to do so while prices are on the rise and fewer homes are on the market. Now more than ever, buyers should work with an experienced professional at their side to win a home that they love in this low-inventory market. Whether you are buying, selling, or investing, our team is here to help!
Median Home Sale Price - Alameda County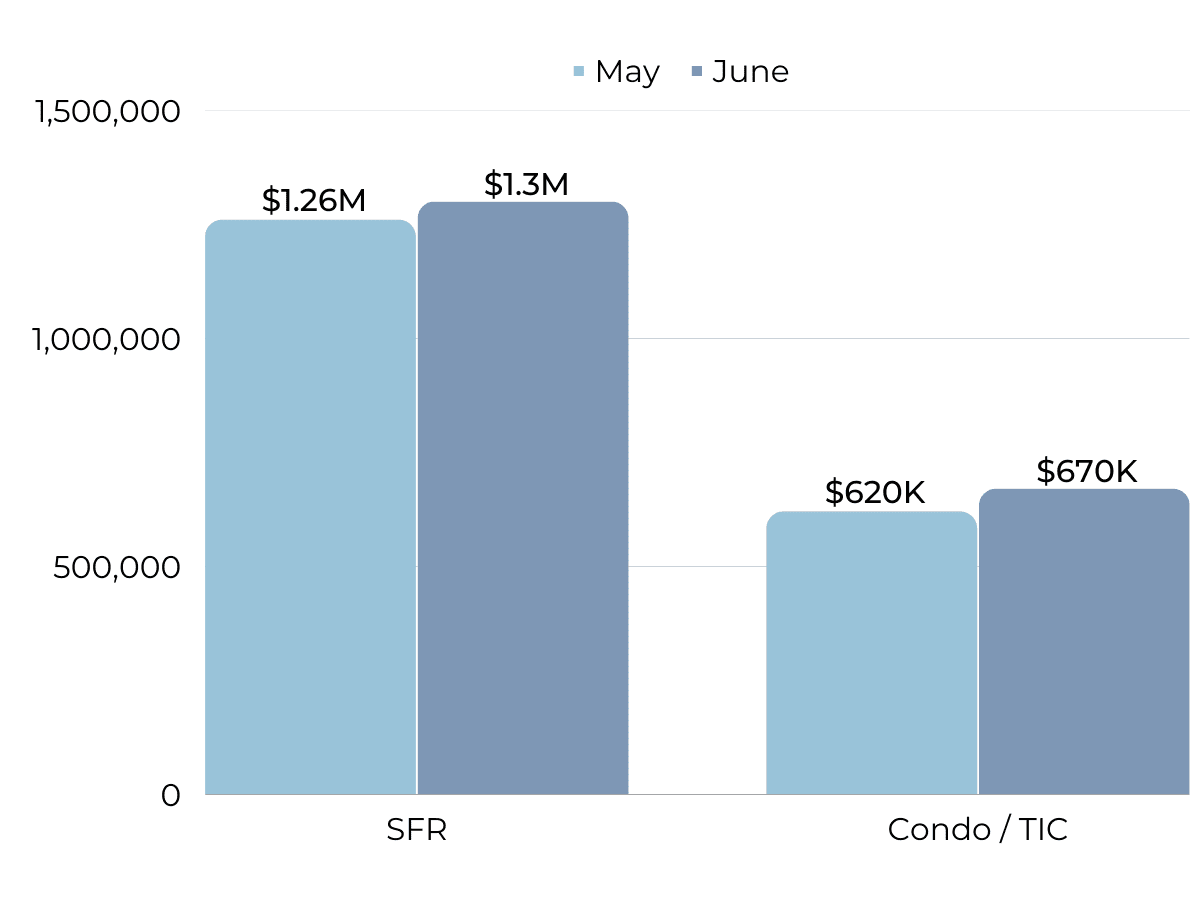 Median Days on Market - Alameda County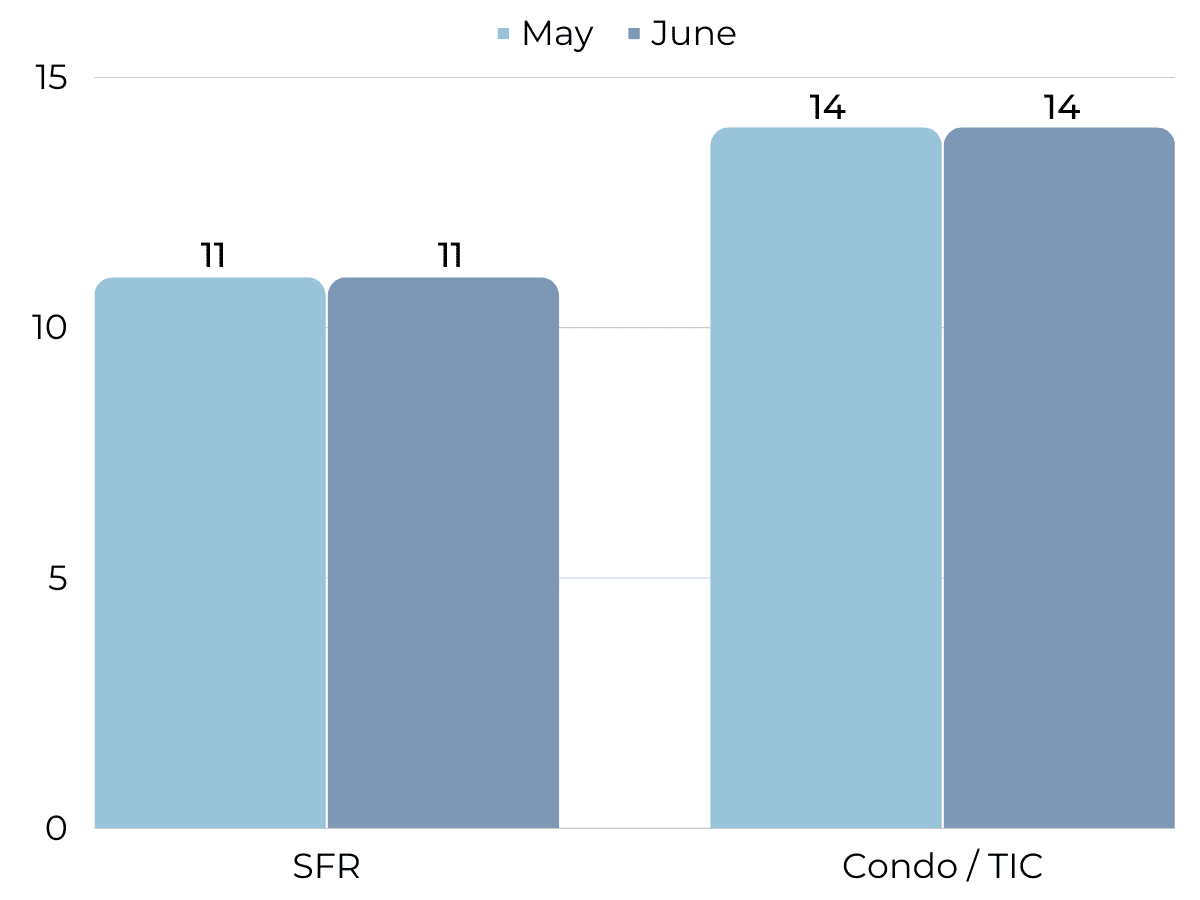 Median Home Sale Price - Contra Costa County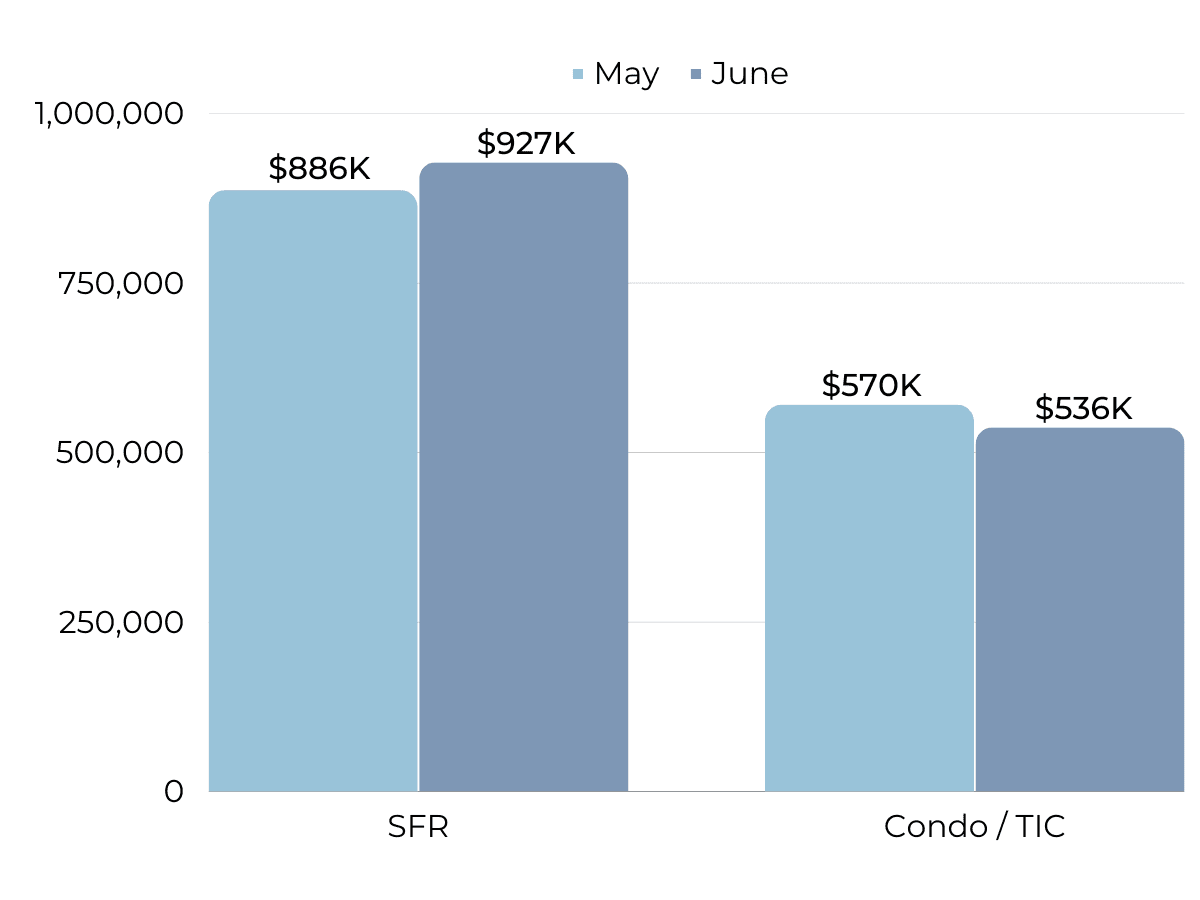 Median Days on Market - Contra Costa County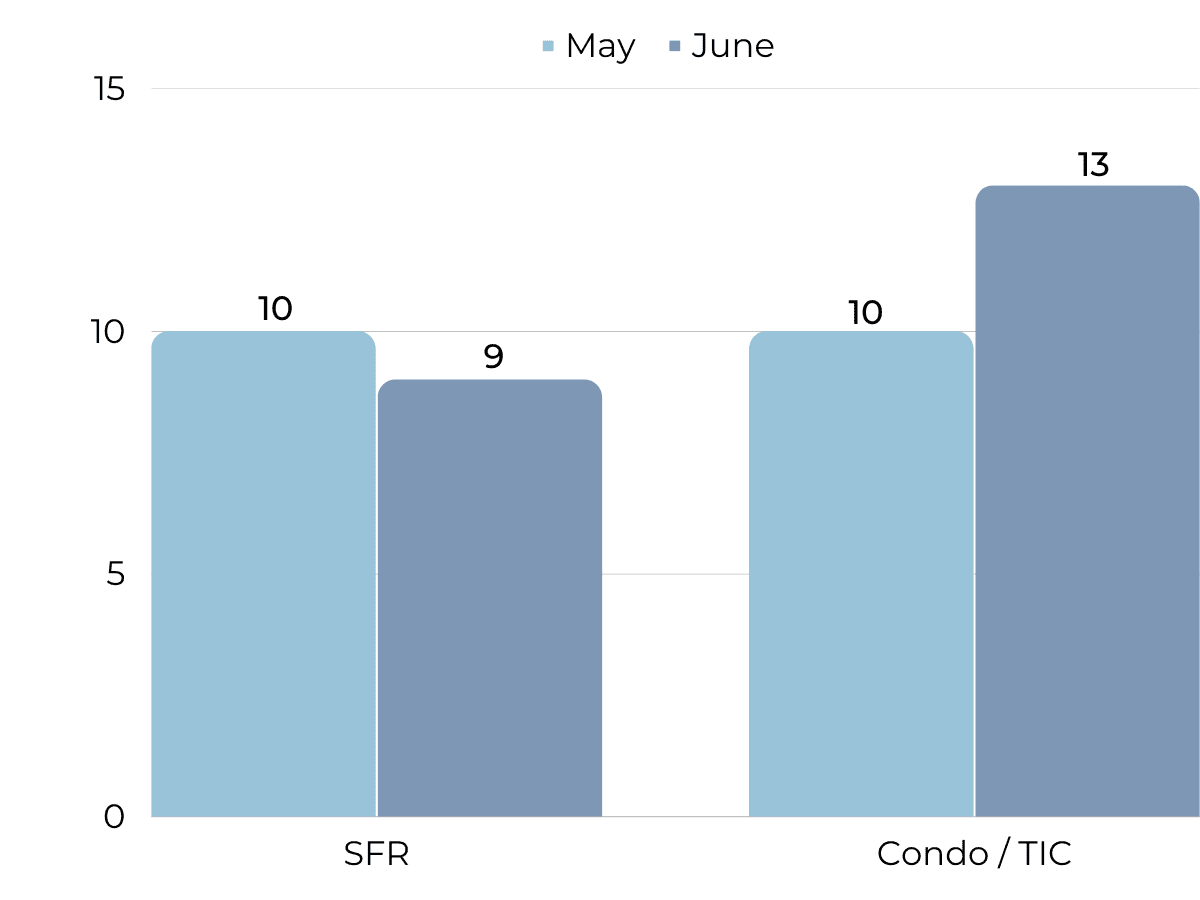 *Note all analysis presented is based off of San Francisco CA's current housing market for anecdotal analysis. If you have questions about data specific to your area, please message us for a free market report.