Inventory
In good news, the amount of new listings picked up in August, a welcome change when considering the historically low inventory we've been experiencing and that Summer is typically a slower period. We are hopeful that this is a sign of higher inventory levels for the fall market. Pending sales also experienced an uptick in August, though still low for this time of year, this early uptick is a positive indicator for the near future. Although the number of properties sold is down, we expect this to turn around next month as August's data reflects the July market. Total inventory is dipping slightly, which is to be expected in August, with September likely to bring a big jump in total inventory. With new listings/pending sales up and total inventory down, we can likely conclude that homes are going into contract faster than new homes are being listed on the market. Months supply has held steady since March at the 3-month mark. If uncharacteristically low supply and demand levels were to adjust to normal levels, then we would have either a severe Buyer's market or severe Seller's market.
Days on Market
Days that homes are spending on the market has risen to 1 month and is higher for both single family homes and condos. In San Francisco, we normally see these lengths of time slow during the holidays, so it's quite unusual for the summer months. The silver lining? The average time it takes to sell for both condos and single family homes is longer than the median. This means that homes that have been sitting awhile on the market are finally selling.
Sales Prices
In a positive development, the average sales price fell slightly but bounced back this past month to a healthy level. Even though single family homes and condos are tracking slightly different movements, both have remained fairly stable since March. Homes are selling at just 1% over asking on average. Single family homes are receiving an average of 6% above asking while condos are at 2.5% under asking.
The Bottom Line
Overall, good trends around increasing inventory levels are an indication of a healthier fall market, with more options for buyers to choose from. If purchasing in 2023 was a goal, September - October is an opportune time to make it happen. November will mark the beginning of the slow winter market. Sellers, now is a good time to begin prep to list in the Spring 2024 market. As always, reach out with any questions and let us know how we can help.
Median Home Sale Price - Alameda County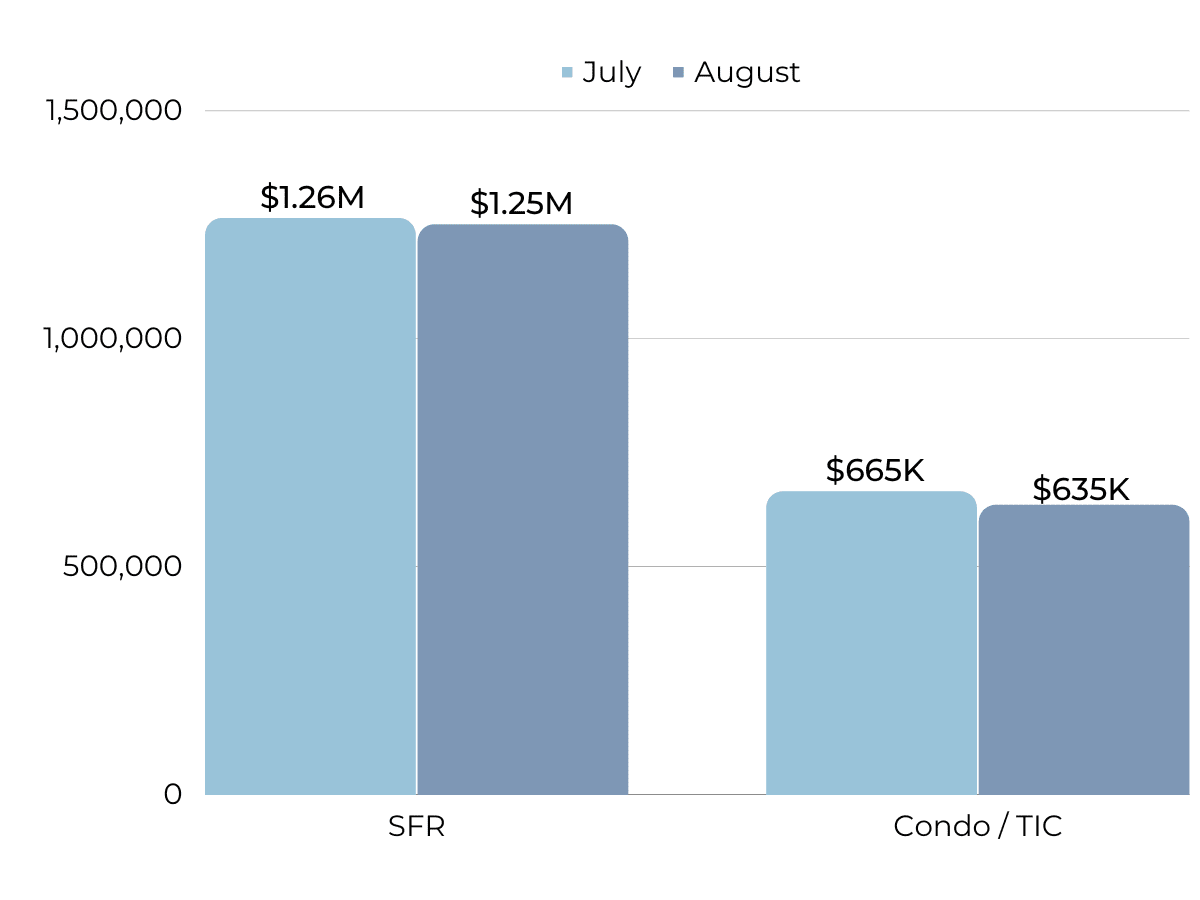 Median Days on Market - Alameda County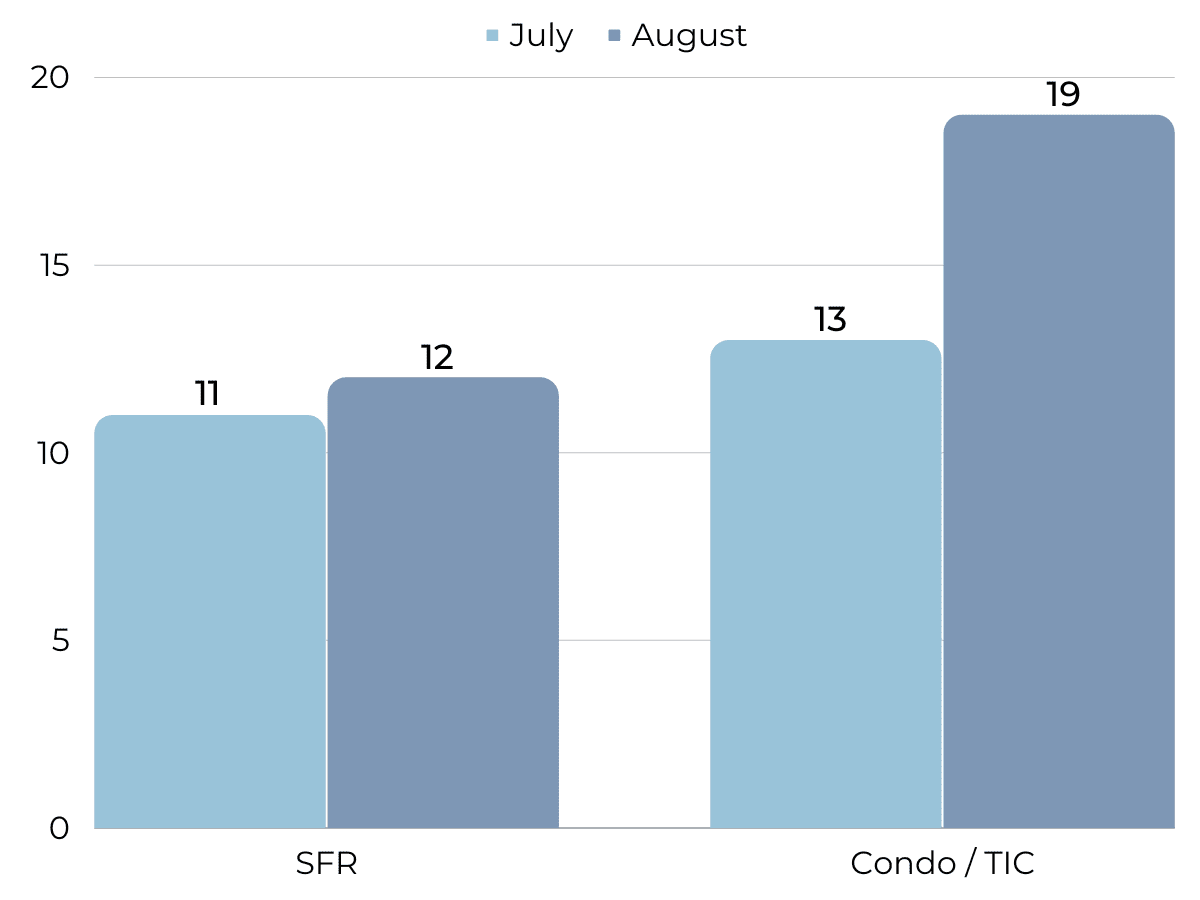 Median Home Sale Price - Contra Costa County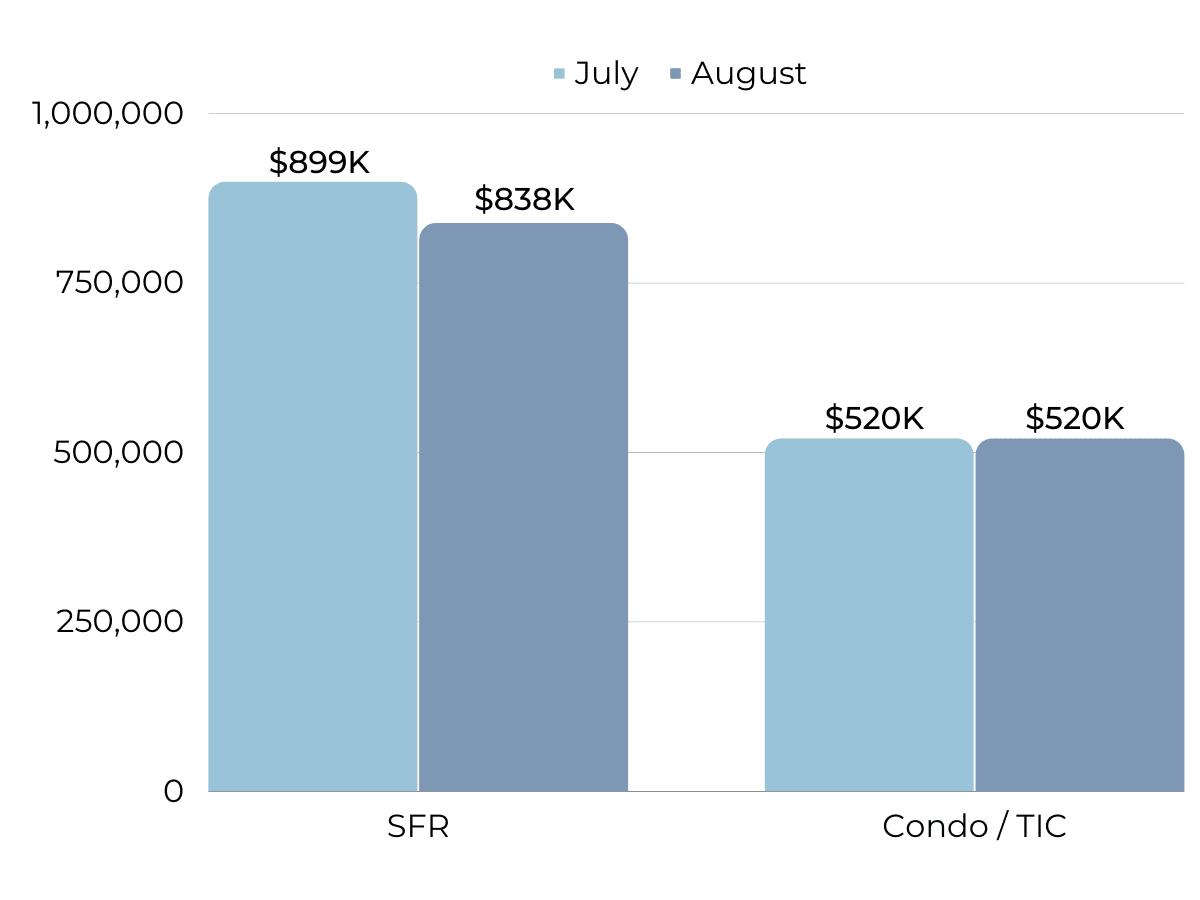 Median Days on Market - Contra Costa County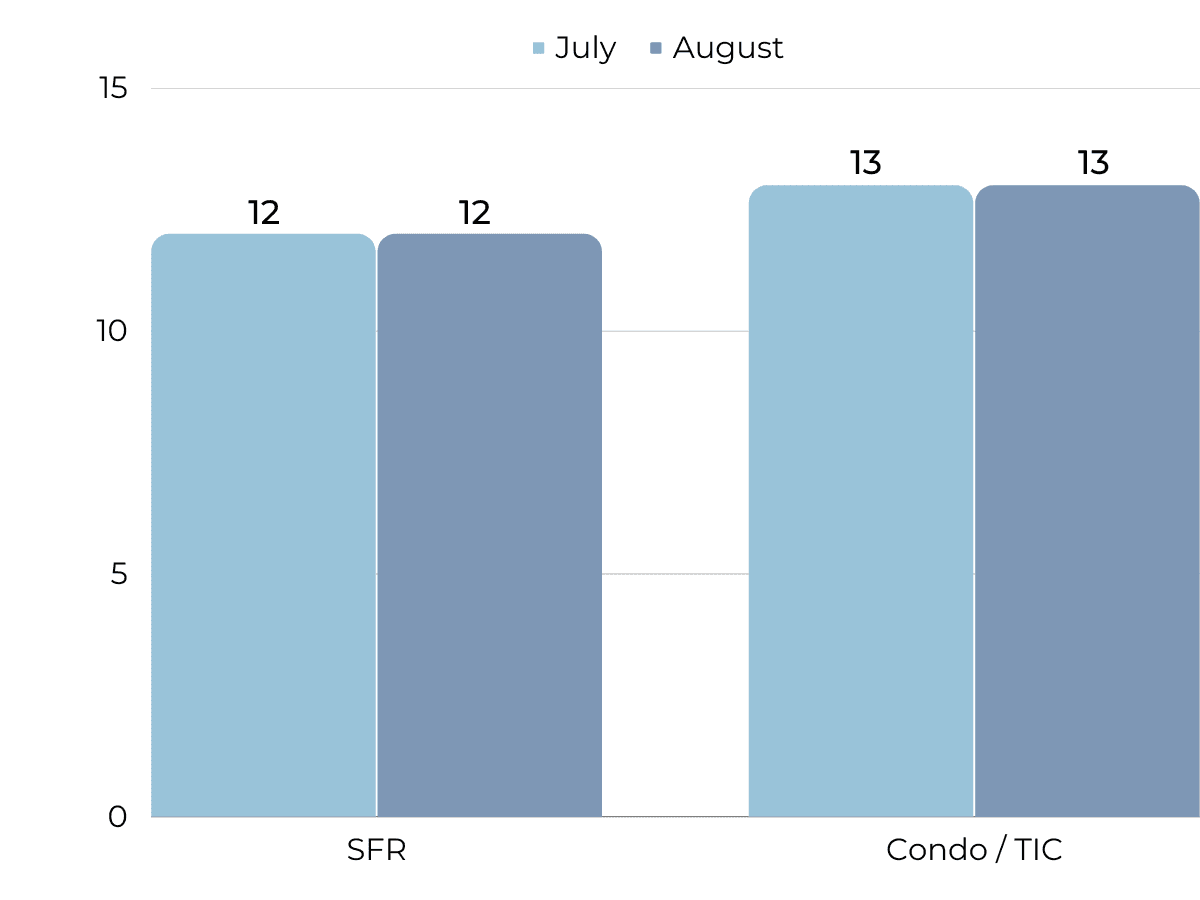 *Note all analysis presented is based off of San Francisco CA's current housing market for anecdotal analysis. If you have questions about data specific to your area, please message us for a free market report.